The Memorial of Martyrs of Uganda
Martyrs of Uganda is the Patron Saint of Archdiocese of Accra, Ghana
Martyrs of Uganda Date of Birth, Country of Birth, Profession, Place of Work, Date of Death, Place of Death, Feast Day, Beatification Date, Canonization DateMatrimony/Holy OrdersMarried People who became Saints
Martyrs of Uganda brief life History

Date of Birth
19th Century AD
Country of Birth
Uganda in Africa
Profession
Christian Converts
Place of Work
Uganda
Date of Death
31 January 1885 and 27 January 1887
Place of Death
Uganda
Feast Day
June 3
Beatification
By Pope Benedict XV in 1920
Canonization
By Pope Paul VI on 18 October 1964
Patron Saint of
Archdiocese of Accra, Ghana
Martyrs of Uganda Short life History
Below are the twenty-two (22) Martyrs of Uganda who were killed in the persecutions of King Mwanga. They are –
• Achilleus Kiwanuka
• Adolphus Ludigo-Mukasa
• Ambrosius Kibuuka
• Anatoli Kiriggwajjo
• Andrew Kaggwa
• Antanansio Bazzekuketta
• Bruno Sserunkuuma
• Charles Lwanga
• Denis Ssebuggwawo Wasswa
• Gonzaga Gonza
• Gyavira Musoke
• James Buuzaabalyaawo
• John Maria Muzeeyi
• Joseph Mukasa
• Kizito
• Lukka Baanabakintu
• Matiya Mulumba
• Mbaga Tuzinde
• Mugagga Lubowa
• Mukasa Kiriwawanvu
• Nowa Mawaggali
• Ponsiano Ngondwe
These Uganda Martyrs are a group of 23 Anglican and 22 Catholic converts to Christianity in the historical kingdom of Buganda, now part of Uganda, who were executed between 31 January 1885 and 27 January 1887.
It is Kabaka Mwanga II of Buganda Kingdom who authorised these killings. The deaths took place at a time when there was a three-way religious struggle for political influence at the Buganda royal court.
The English Church Missionary Society used the deaths to enlist wider public support for the British acquisition of Uganda for the Empire.
The Catholic Church beatified the 22 Catholic martyrs of its faith in 1920 and canonized them in 1964.
Today's Catholic Quote:
In September 1888, Mwanga planned to get rid of remaining Christian and Muslim leaders by leaving them to starve on an island in crocodile-infested Lake Victoria. Word of his plan leaked out and a rebellion by Christians and Muslims together brought Mwanga's brother Kiweewa to the throne.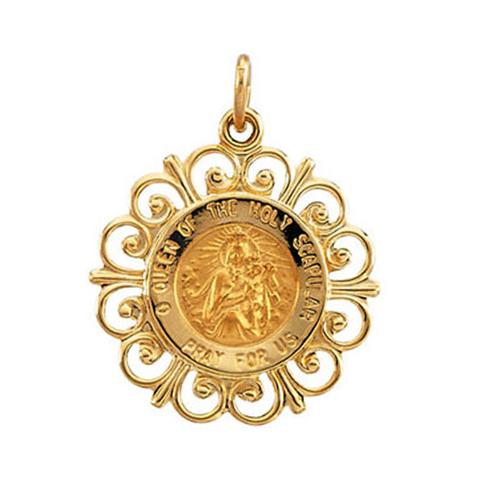 Buy Fine Religious Jewelry @ between $10 to $500