Today is
Saturday, March 25, 2023
Bl. George Nichols Biography
Bl. George Nichols Profile. Born: 1550 in United Kingdom, Europe. Worked in England. Died: 5 July 1589 in England. Feast Day is celebrated on July 5, November 22, October 29, December 1.
The Memorial of Bl. George Nichols-  Saint of the Day

Bl. George Nichols Biography, Feast Day, Date of Birth, Country of Birth, Profession, Place of Work, Date of Death, Place of Death, Beatification Date, Canonization Date

Date of Birth
1550
Country of Birth
United Kingdom in Europe
Matrimony/Holy Orders
Blesseds who were Priests
Profession
Priest
Place of Work
England
Date of Death
5 July 1589
Place of Death
England
Feast Day
July 5, November 22, October 29, December 1
Beatification
Beatified by Pope John Paul II on 22 November 1987
Canonization
Canonized by N/A
Patron Saint of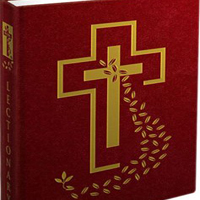 Blessed's Biography
Blessed George Nichols was born about 1550 in Oxford, England. He studied in Reims from 1581 and commissioned to England in 1583. He was responsible for many conversations, including a famous road robber, during the six years he was working. After being arrested by university officials, he appeared as a brave policeman. He was terribly tortured in London but sent back to Oxford to be executed in 1589 by being hanged, drawn and quartered. He was 39 years old.
Follow @ReadingCatholic