Today is
Friday, September 29, 2023
Blessed Hugh Taylor Profile. Born: 1559 or 1560 in United Kingdom, Europe. Worked in England. Died: November 25 1585 in England. Feast Day is celebrated on November 26, November 22 as one of the Martyrs of England, Scotland, and Wales, and October 29 as one of the Martyrs of Douai.
Blessed Hugh Taylor Biography

 
Date of Birth
1559 or 1560
Country of Birth
England
Place of Work
England
Date of Death
November 25 1585
Place of Death
England
Feast Day
November 26, November 22 and October 29
Beatification
Beatified by Pope John Paul II on November 22 1987
Patron Saint of
 
Blessed's Biography
Blessed Hugh Taylor was born about 1560 in Durham, England. He studied at the English College of Reims in France and became a priest in 1584.
Hugh Taylor was commissioned to England and arrested in 1585. He was executed on November 25, 1585 by being hanged, drawn, and quartered at York, Yorkshire, England.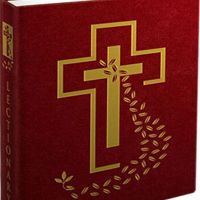 Other Saints Whose Feast Days are in November
Powered By SEO Experts
Follow @ReadingCatholic