Today is
Wednesday, May 31, 2023
Saint Aedh mac Bricc Biography
Saint Aedh mac Bricc Profile. Born: N/A in Ireland, Europe. Worked in Ireland. Died: 589 AD in N/A. Feast Day is celebrated on November 10.
The Memorial of Saint Aedh mac Bricc – Saint of the Day

St. Aedh mac Bricc Biography, Feast Day, Date of Birth, Country of Birth, Profession, Place of Work, Date of Death, Place of Death, Beatification Date, Canonization Date

Date of Birth
N/A
Country of Birth
Ireland in Europe
Matrimony/Holy Orders
Saints who were Bishops
Profession
Missionary
Place of Work
Ireland
Date of Death
589 AD
Place of Death
N/A
Feast Day
November 10
Beatification
Beatified by N/A
Canonization
Canonized by Pre-Congregation
Patron Saint of
against headaches
St. Aedh mac Bricc Biography
St. Aedh mac Bricc was the son of Breece of the Hy Neill. He grew up working on his father's farm. However, when his father died, his brother refused to given his rightful inheritance. Aedh planned to kidnap a girl from his brother's household to force the issue but Illathan, bishop of Rathlihen, Offay, talked him out.
He stayed with the bishop to study and have a new life until he served as a Bishop himself. Aedh later founded a monastery at Cill-air in Westmreath. He is said to have miraculously healed St. Brigid of Ireland of headache.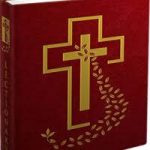 Follow @ReadingCatholic