Today is
Friday, February 3, 2023
St Roman Adame Rosales was a Catholic Priest born on February 27 1859 at Teocaltiche, Jalisco, Mexico. He was shot and died as a martyr on April 21 1927 in a cemetery near Yahualican, Jalisco, Mexico during the Cristeros rebellion in Mexico. He is one of the martyrs of the Cristero War. We celebrate his feast day on May 21 every year in the Catholic Church.
The Memorial of St. Roman Adame Rosales – Feast Day

St Roman Adame Rosales Biography

Date of Birth
February 27 1859
Country/Place of Birth
Teocaltiche, Jalisco, Mexico
Matrimony/Holy Orders
Saints who were Priests
Profession
Priest
Place of Work
Mexico
Date of Death
April 21 1927
Place of Death
Cemetery near Yahualican, Jalisco, Mexico
Feast Day
May 21
Beatification
Beatified by Pope John Paul II on November 22 1992
Canonization
Canonized by Pope John Paul II On May 21 2000
Patron Saint of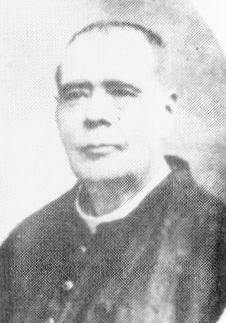 Saint's Biography
Saint Roman Adame Rosales was born on February 27, 1859, in Mexico. Romanus studied in Guadalajara and was Ordained a priest on November 30, 1890. From 1913 until his death.
He was passionate to help the sick and devoted to the Blessed Virgin Mary, and he built chapels in the villages in the surrounding areas. When the persecutions began, Romanus kept his service secretly in private homes and on farms.
On April 18, 1927, he went to the Rancho Veladones to give the sacraments in fasting. He was betrayed and Father Roman was arrested the next day.
Romanus was first taken to Mexticacan, Mexico and then forced to go barefoot to Yahualica in the state of Jalisco.
One soldier offered his horse when he realized that the 68-year-old priest could no longer go. The other soldiers in the regiment made fun of this soldier for his signs of compassion.
Colonel Quinones (a soldier in charge of arresting Roman Adame) had taken over the priestly house in Yahualica. The priest was subject to torture Adame was tied to an outdoor post during the day.
At night they threw him into a cell. For three days he went without food or drink.
Some lay people offered to pay a ransom for the priest and the Colonel asked for $6,000. But despite the money being paid, on November 21, 1927, Romanus was killed in the village of Yahualica. 
One soldier tasked with shooting Romanus refused to shoot him the other soldiers shot him, too.
Powered By SEO Experts
Follow @ReadingCatholic