Today is
Monday, January 30, 2023
St Venerius of Milan Profile. Born: 3rd century in Italy, Europe. Worked in Italy. Died: 409 in Italy. Feast Day is celebrated on May 6.
The Memorial of St. Venerius of Milan – Saint of the Day

St Venerius of Milan Biography

Date of Birth
3rd century
Country of Birth
Italy in Europe
Matrimony/Holy Orders
Saints who were Bishops
Profession
Deacon, Bishop
Place of Work
Italy
Date of Death
409
Place of Death
Italy
Feast Day
May 6
Beatification
 
Canonization
Pre-Congregation
Patron Saint of
 
Saint's Biography
Saint Venerius of Milan was born in the 3rd century in northern Italy. He became the deacon of Milan ordained by Saint Ambrose of Milan. When Ambrose died in 397 Venerius became his successor as the bishop of Milan.
He was a friend of the Saint Paulinus of Nola, Saint Delphinus of Bordeaux, and Saint Chromatius of Aquileia. Venerius supported and defended the charter in Carthage in 401, and he sent priests to Africa for help. Venerius is also known for his loyal support to Saint John the Chrysostom (c. 347-407) when he was deposed as the patriarch of Constantinople in 404 and banished.
Death
Venerius in 409 of natural causes and in 1579, Saint Charles Borromeo of Milan brought his relics to the Cathedral of Milan.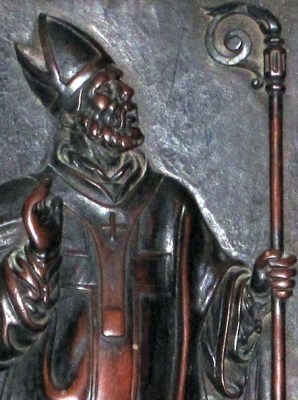 Powered By SEO Experts
Follow @ReadingCatholic