Today is
Thursday, June 1, 2023
Blessed Berchtold of Engelberg Biography
Blessed Berchtold of Engelberg Profile. Born: N/A in Switzerland, Europe. Worked in Switzerland. Died: 3 November 1197 in N/A. Feast Day is celebrated on November 3.
The Memorial of Blessed Berchtold of Engelberg – Saint of the Day

Bl. Berchtold of Engelberg Biography, Feast Day, Date of Birth, Country of Birth, Profession, Place of Work, Date of Death, Place of Death, Beatification Date, Canonization Date

Date of Birth
N/A
Country of Birth
Switzerland in Europe
Matrimony/Holy Orders
Blesseds who were Monks
Profession
Missionary
Place of Work
Switzerland
Date of Death
3 November 1197
Place of Death
N/A
Feast Day
November 3
Beatification
Beatified by N/A
Canonization
Canonized by N/A
Patron Saint of
Blessed Berchtold of Engelberg Biography
Bl. Berchtold of Engelberg was a Benedictine monk at Engelberg in Switzerland. He was a spiritual student of Blessed Frowin and later succeeded him as abbot at Engelberg on 27 March 1178. Berchtold was noted for his encouragement of scholarship, piety and monastic discipline among his brothers, and for his own study of the Bible and the early Church Fathers.
He predicted the death of Emperor Frederick Barbarossa. Among other miracles like blessing a lake near Stansted, Switzerland to become stocked with fish and also he is recorded to have changed water into wine three times.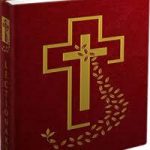 Follow @ReadingCatholic