Today is
Friday, February 3, 2023
Blessed Boleslaw Strzelecki was a Catholic priest born on June 10 1896 in Poland, Europe and died on May 2 1941 in Poland. We celebrate his Feast Day on May 2 every year in the Catholic Church.
Blessed Boleslaw Strzelecki Biography

 
Date of Birth
June 10 1896
Place of Birth
Poland in Europe
Profession
Priest
Place of Work
Poland
Date of Death
May 2 1941
Place of Death
Poland
Feast Day
May 2
Beatification
Beatified by Pope John Paul II on June 13 1999 in Warsaw, Poland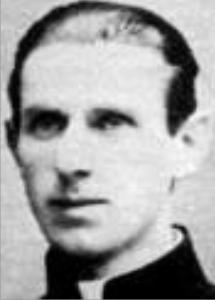 Blessed Boleslaw Strzelecki Life History
Bl. Boleslaw Strzelecki was a parish priest in the diocese of Radom, Poland and was devoted to God and his fellow men in his parishioners. He was given the nickname Saint Francis of Radom. In January 1941 Bl. Boleslaw Strzelecki was arrested as part of the Nazi persecution of the Church. He was sent to the concentration camp at Auschwitz, Poland where he died four months later from general abuse and mistreatment. Boleslaw Strzelecki spent his time there ministering to other prisoners.
Powered By SEO Experts
Follow @ReadingCatholic