Bl. John Davy Biography
Bl. John Davy Profile. Born: unknown in United Kingdom, Europe. Worked in England. Died: 8 June 1537 in England. Feast Day is celebrated on May 4 or June 8.
The Memorial of Bl. John Davy – Saint of the Day

Bl. John Davy Biography, Feast Day, Date of Birth, Country of Birth, Profession, Place of Work, Date of Death, Place of Death, Beatification Date, Canonization Date

Date of Birth
unknown
Country of Birth
United Kingdom in Europe
Matrimony/Holy Orders
Blesseds who were Monks
Profession
Deacon and Monk
Place of Work
England
Date of Death
8 June 1537
Place of Death
England
Feast Day
May 4 or June 8
Beatification
Beatified by Pope Leo XIII on 20 December 1886
Canonization
Canonized by N/A
Patron Saint of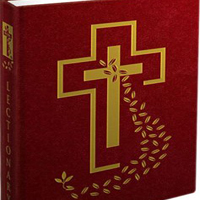 Blessed's Biography
Blessed John Davy was a Carthusian deacon and choir monk at the Charterhouse in London, England. Bl. John Davy imprisoned on May 29, 1537, and killed with brother Carthusians for opposing King Henry VIII's claim of supremacy in spiritual matters.
Death
Bl. John Davy was chained to a wall until he starved to death on June 8, 1537, in Newgate Prison, London, England.