Today is
Tuesday, June 6, 2023
March 27 2023: Bible Verse of the Day – Monday of the Fifth Week of Lent, Fifth Sunday of Lent Year C – Jesus and the Woman Caught Committing Adultery – John 8:1-11
… "Let the one among you who is without sin be the first to throw a stone at her."
8 Again he bent down and wrote on the ground.
9 And in response, they went away one by one, beginning with the elders. So he was left alone with the woman before him.

John 8:1-11
Catholic Readings For Today
Monday of the Fifth Week of Lent
Today's Bible Verse of the Day Reflections
This passage comes from the story of the woman caught in adultery when she is dragged before Jesus to see if He would support her stoning. His response is perfect and, in the end, she is left alone to encounter the tender mercy of Jesus.
But there is a line in this passage that is easily overlooked. It is the line that states, "…beginning with the elders." This reveals an interesting dynamic within human communities.
Generally speaking, those who are younger tend to lack the wisdom and experience that comes with age.
Though the young may find it hard to admit, those who have lived a long life have a unique and broad picture of life.
This enables them to be far more prudent in their decisions and judgments, especially when it comes to the more intense situations in life.
In this story, the woman is brought before Jesus with a harsh judgment. Emotions are high and these emotions clearly cloud the rational thinking of those who are ready to stone her.
Jesus cuts through this irrationality by a profound statement. "Let the one among you who is without sin be the first to throw a stone at her."
Perhaps, at first, those who were younger or more emotional did not allow the words of Jesus to sink in. They probably stood there with stones in hand waiting to start throwing.
But then the elders began to walk away. This is age and wisdom at work. They were less controlled by the emotion of the situation and were immediately aware of the wisdom of the words spoken by our Lord. As a result, the others followed.
Reflect, today, upon the wisdom that comes with age. If you are older, reflect upon your responsibility to help guide the younger generation with clarity, firmness and love.
If you are younger, do not neglect to rely upon the wisdom of the older generation. Though age is not a perfect guarantee of wisdom, it may be a far more significant factor than you realize.
Be open to your elders, show them respect, and learn from the experiences they have had in life.
Prayer for the young: Lord, give me a true respect for my elders. I thank you for their wisdom stemming from the many experiences they have had in life. May I be open to their counsel and be guided by their gentle hand. Jesus, I trust in You.
Prayer for the elder: Lord, I thank You for my life and for the many experiences I have had. I thank You for teaching me through my hardships and struggles, and I thank You for the joys and loves that I have encountered in life.
Continue to pour forth Your wisdom upon me so that I may help guide Your children. May I always seek to set a good example and lead them according to Your Heart. Jesus, I trust in You.
Bible Verse of the Day in Pictures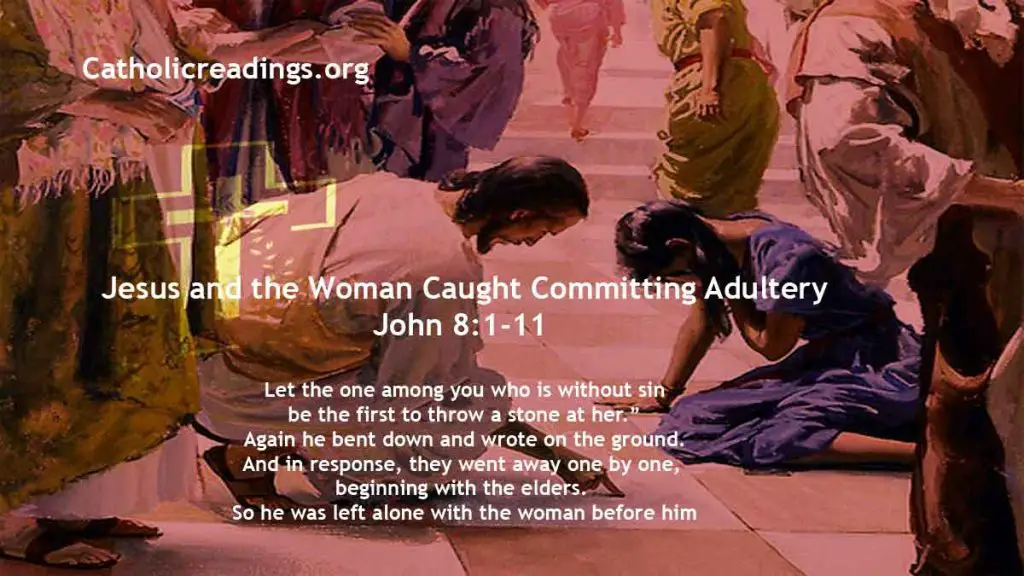 Related Links
Powered By SEO Experts
Follow @ReadingCatholic