Today is
Thursday, March 23, 2023
Bible Verse of the Day – Wednesday of the Second Week in Ordinary Time, Monday of the Twenty-third Week in Ordinary Time, Friday of the Thirtieth Week in Ordinary Time
… Jesus said to them, "I ask you, is it lawful to do good on the sabbath rather than to do evil, to save life rather than to destroy it?"

Luke 6:6-11, Luke 14:1-6, Mark 3:1-6
Catholic Readings for Today
Monday of the Twenty-third Week in Ordinary Time, Year 1
Monday of the Twenty-third Week in Ordinary Time, Year 2
Wednesday of the Second Week in Ordinary Time, Year 1
Wednesday of the Second Week in Ordinary Time, Year 2
Friday of the Thirtieth Week in Ordinary Time, Year 1
Friday of the Thirtieth Week in Ordinary Time, Year 2
Today's Bible Verse of the Day Reflections
What an unfortunate incidence here between Jesus and the Pharisees. Here we see the Pharisees filled with envy after seeing Jesus miracle of healing the man on the Sabbath.
Why are they envious of Jesus? It is because He has done something good that has won Him praise and recognition instead of them. So this envy makes them look for a reason to accuse Jesus, and they find one which is that Jesus has worked on Sabbath against the law. This is why Jesus asks them, "is it Lawful to Do Good on the Sabbath?"
This is not an isolated case where the Pharisees see Jesus getting in their way of self-importance. He was becoming more popular and respected day after day than the scribes and Pharisees and they could not take it any more.
So, the teaching we get today from this passage is that the sin of pride, envy and anger makes us very irrational in our thinking and impairs our judgement. Why would anyone accuse another of doing something good? The Pharisees used to preach on Sabbath but they did not term that as work! That was hypocrisy!
Let this passage make us examine if we have these Pharisees-like tendencies in the relationships we have with others. Do you spot any envy anywhere? Do you remember having acted with envy in the past? Now is the time to change.
Let us pray to God to steer us away from any temptation to act with envy, anger and pride. Let us know that our envious actions displease God and also hurt other people as they continue serving God in their lives.
Prayer: Dear Lord, free me from the sin of pride, envy, anger and jealousy. Help me to spot them in my life and steer away from them. I repent for any transgression I may have committed by these sins. Embrace me with your love and mercy so that I may not stray again from your glare. Amen.
Bible Verse of the Day in Pictures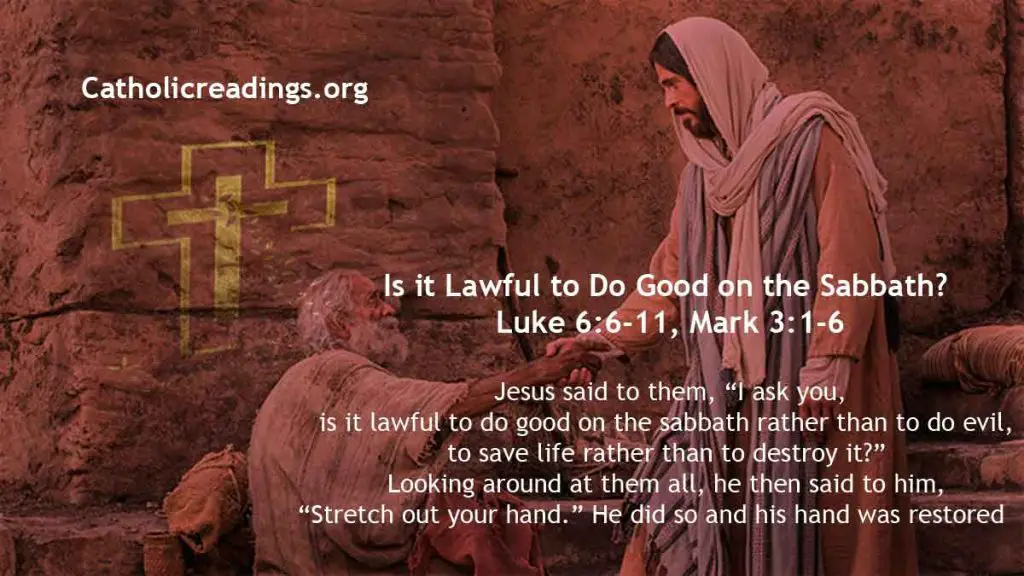 Powered By SEO Experts
Follow @ReadingCatholic