Today is
Thursday, June 8, 2023
The prayer of Jabez is found in 1 Chronicles 4:9-10. The prayer was recited by a man named Jabez whose meaning in Hebrew meant "pain". His mother named him Jabez because she had given birth to him under extreme pain.
He is only mentioned once in the Bible and it is said that he was more honoured than his brothers. In 1 Chronicles 4:9, the Bible says
Jabez was the most distinguished of his brothers. His mother had named him Jabez, saying, "I bore him with pain."

1 Chronicles 4:9
Jabez said a very powerful prayer to God, and God of Israel granted him his wishes, as written in 1 Chronicles 4:10 which goes like this:
"Oh, that you may truly bless me and extend my boundaries! May your hand be with me and make me free of misfortune, without pain!"

1 Chronicles 4:10
Dear God, This morning I humbly come before You with a Prayer like Jabez. Lord, I pray that You bless me and enlarge my territory! Let Your mighty hand be with me. Keep me free danger and also free from pain.
May plenty be found within my territory. May the work of my hands be fruitful. May I not enrich myself with proceeds of crime of the sweat of the less fortunate.
Safeguard my family and my businesses from harm by the evildoers and most of all be with me always so that I may not forget You dear Lord when I become wealthy. Amen.
Prayer of Jabez Book
Bruce Wilkinson wrote a controversial book about The Prayer of Jabez and managed to sell millions of copies worldwide despite many religious leaders giving a negative opinion about it.
Some of the concerns the religious leaders highlighted about this book were;
Bruce Wilkinson gave definite assurances to his readers that God gives answers to all prayers.
The book gave unrealistic outcomes of ever increasing ministry opportunities and financial blessings if you only said the prayer.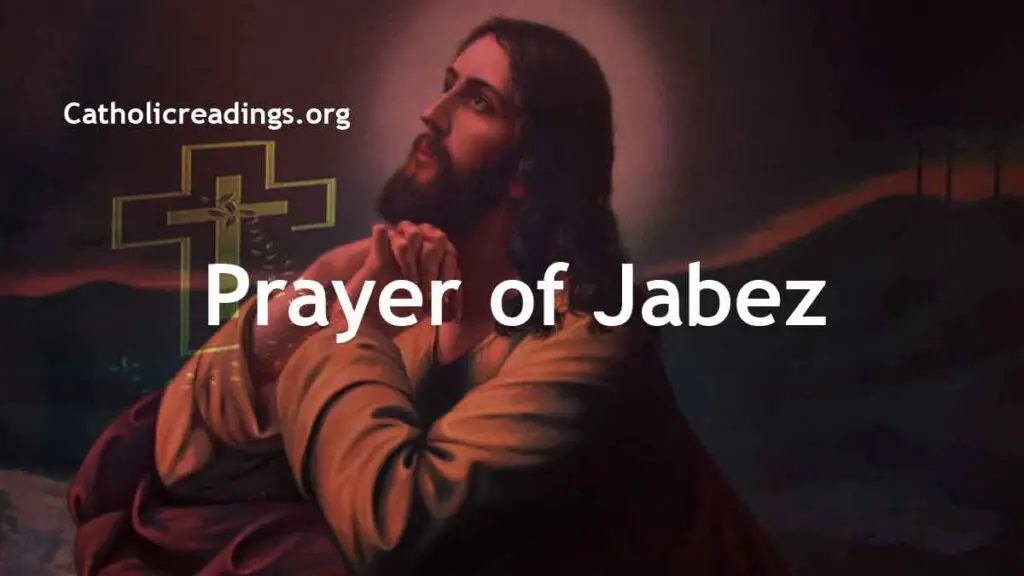 Powered By SEO Experts
Follow @ReadingCatholic