Today is
Saturday, September 30, 2023
Prayer Offering to the Sacred Heart of Jesus: O Sacred Heart of Jesus Christ, through the Immaculate Heart of the Blessed Virgin Mary, I offer to you my joys, sufferings, works, and prayers of this day, this in divine union with the Sacrifice of the Holy Mass throughout the world.
I offer them for the forgiveness for sin, salvation of souls, and the reunion of all Christians, and all the intentions of your Sacred Heart.
I also offer them for the intentions of all Apostles of Prayer and our bishops too and particularly those recommended by the Holy Father.
Dear Lord, help me, to never forget that my health is a blessing and my life is a gift. Help me to remember that You fill every new day of my life with amazing potential that gives me the capacity to do something in the best way possible and according to Your Holy will.
Help me today, O Lord, to be kind, humble, and tolerant to the people I interact with today and let my actions drive them nearer to You. Help me to remember and submit to You because You are my provider, protector, and my refuge. Amen.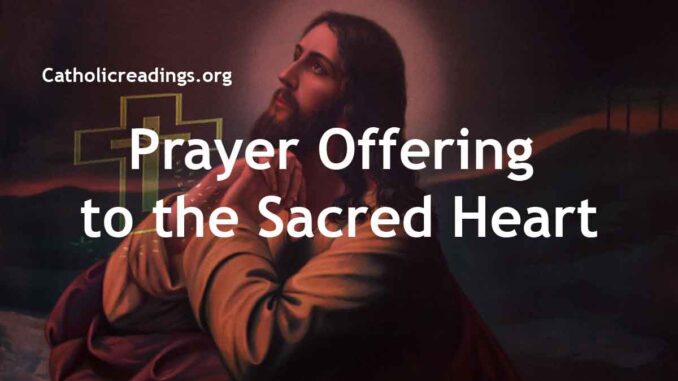 Related Links
Powered By SEO Experts
Follow @ReadingCatholic