Today is
Saturday, January 28, 2023
St Alpin de Châlons was born in France, Europe, worked in France and died on September 7 480 in France. We celebrate his Feast Day on May 2 every year in the Catholic Church.
St Alpin de Châlons Biography

 
Date of Birth
5th-century
Place of Birth
France in Europe
Matrimony/Holy Orders
Saints who were Bishops
Profession
Bishop
Place of Work
France
Date of Death
September 7 480 AD
Place of Death
France
Feast Day
May 2
Canonization
Pre-Congregation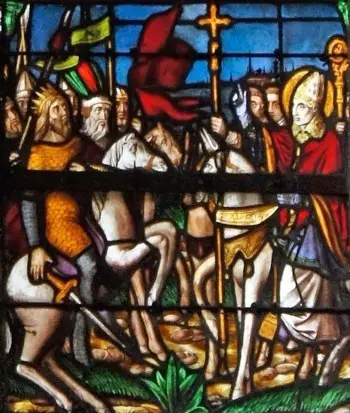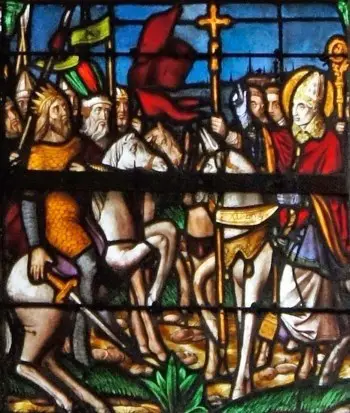 St Alpin de Châlons Life History
Saint Alpin de Châlons was a Lord of Baye, France and he studied at the abbey of Lérins, France. Him, Saint Germanus of Auxerre and Saint Lupus of Troyes worked together to fight the Pelagian heresy. They negotiated with Attila the Hun and saved the city of Châlons, France from being sacked.
St. Alpin enjoyed preaching. He established several churches, hospices, convents, and monasteries. He brought many to the faith, and many to join monastic orders. Later in life, he became bishop of Châlons, France from 433 to 480, serving for 47 years.
Death
He died on September 7 480 in Baye, France of natural causes and his remains re-interred at the church of Saint Andrew in Châlons, France in 860 by Bishop Erchanraus. The church was later renamed Saint Alpin, and some remains enshrined in the cathedral of Châlons and in other locations around the region.
Powered By SEO Experts
Follow @ReadingCatholic