Today is
Wednesday, May 31, 2023
St. Aurelius of Riditio Biography
Saint Aurelius of Riditio Profile. Born: 400 AD in Italy, Europe. Worked in Italy. Died: 475 AD in Armenia. Feast Day is celebrated on November 9.
The Memorial of Saint Aurelius of Riditio – Saint of the Day

St. Aurelius of Riditio Biography, Feast Day, Date of Birth, Country of Birth, Profession, Place of Work, Date of Death, Place of Death, Beatification Date, Canonization Date

Date of Birth
400 AD
Country of Birth
Italy in Europe
Matrimony/Holy Orders
Saints who were Bishops
Profession
Missionary
Place of Work
Italy
Date of Death
475 AD
Place of Death
Armenia
Feast Day
November 9
Beatification
Beatified by N/A
Canonization
Canonized by Pre-Congregation
Patron Saint of
against diseases of the head
head injury
against headaches
Hirsau, Germany
St. Aurelius of Riditio Biography
Aurelius of Riditio took the remains of Dionysius to Milan after he had fled from his diocese in fear of the Arians and dying in a foreign land. He remained a friend of St. Ambrose of Milan and later became the Bishop of Riditio in Armenia.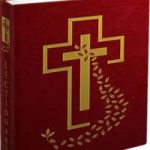 Follow @ReadingCatholic