Today is
Wednesday, May 31, 2023
St. Ava of Denain Biography
St. Ava of Denain Profile. Born: unknown in Belgium, Europe. Worked in Belgium. Died: 845 AD in Belgium. Feast Day is celebrated on April 29.
The Memorial of St. Ava of Denain – Saint of the Day

St. Ava of Denain Biography, Feast Day, Date of Birth, Country of Birth, Profession, Place of Work, Date of Death, Place of Death, Beatification Date, Canonization Date

Date of Birth
unknown
Country of Birth
Belgium in Europe
Matrimony/Holy Orders
Saints who were Nuns/Sisters
Profession
Nun
Place of Work
Belgium
Date of Death
845 AD
Place of Death
Belgium
Feast Day
April 29
Beatification
 
Canonization
Canonized by Pre-Congregation
Patron Saint of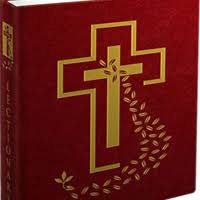 Saint's Biography
Saint Ava of Denain was a niece to King Pepin the Short. She was blind as a child, and Saint Rainfredis miraculously healed her. Ava of Dinant later became a nun in Belgium and later served as its abbess. She died in 845 AD.
Follow @ReadingCatholic