Today is
Saturday, January 28, 2023
St Gennys of Cornwall Profile. Born: unknown in United Kingdom, Europe. Worked in England. Died: unknown in France. Feast Day is celebrated on May 2.
The Feast of St. Gennys of Cornwall – Saint of the Day

St Gennys of Cornwall Biography

Date of Birth
unknown
Country of Birth
United Kingdom in Europe
Matrimony/Holy Orders
Saints who were Monks
Profession
Hermit
Place of Work
England
Date of Death
unknown
Place of Death
France
Feast Day
May 2
Beatification
 
Canonization
Pre-Congregation
Patron Saint of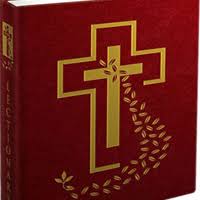 Saint's Biography
Saint Gennys of Cornwall was a Celtic hermit who moved to an isolated site in Cornwall, England. While there he soon attracted many with his holiness. St. Gennys taught them Christianity and baptized them into the faith. The water source St. Gennys used for baptism became one of the many holy wells that dot the region and serve as points of pilgrimage. A church was built on the site in the 10th century was dedicated to his memory, which had been preserved by the locals.
Powered By SEO Experts
Follow @ReadingCatholic