Today is
Wednesday, May 31, 2023
Saint Gregory of Burtscheid Biography
Saint Gregory of Burtscheid Profile. Born: N/A in Germany, Europe. Worked in Germany. Died: 999 AD in Burtscheid, Germany. Feast Day is celebrated on November 4.
The Memorial of Saint Gregory of Burtscheid – Saint of the Day

St. Gregory of Burtscheid Biography, Feast Day, Date of Birth, Country of Birth, Profession, Place of Work, Date of Death, Place of Death, Beatification Date, Canonization Date

Date of Birth
N/A
Country of Birth
Germany in Europe
Matrimony/Holy Orders
Saints who were Monks
Profession
Missionary
Place of Work
Germany
Date of Death
999 AD
Place of Death
Burtscheid, Germany
Feast Day
November 4
Beatification
Beatified by N/A
Canonization
Canonized by Pre-Congregation
Patron Saint of
St. Gregory of Burtscheid Biography
St. Gregory of Burtscheid was a Benedictine Monk at Cerchiara, Calabria, Italy. She escaped to Rome, Italy fleeing from escaping Saracens. He befriended Emperor Otto III who invited him to Germany and established a Benedictine abbey at Burtscheld near Aachen.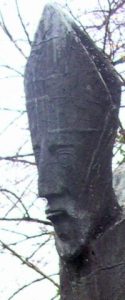 Follow @ReadingCatholic