Today is
Friday, February 3, 2023
St Guisitano of Sardinia Profile. Born: unknown in Italy, Europe. Worked in Italy. Died: unknown in Italy. Feast Day is celebrated on May 2.
The Memorial of St. Guisitano of Sardinia – Saint of the Day

St Guisitano of Sardinia Biography

Date of Birth
unknown
Country of Birth
Italy in Europe
Matrimony/Holy Orders
Saints who were Not Married
Profession
missionary
Place of Work
Italy
Date of Death
unknown
Place of Death
Italy
Feast Day
May 2
Beatification
 
Canonization
Pre-Congregation
Patron Saint of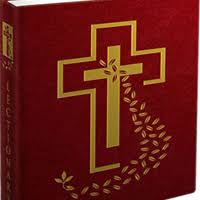 Saint's Biography
Saint Guisitano was a martyr was beheaded on Sardinia. He was buried in the church of San Sperate and his remains have been preserved in the cathedral in Cagliari, Sardinia in 1616.
Powered By SEO Experts
Follow @ReadingCatholic