Today is
Saturday, January 28, 2023
St Joseph Luu Profile. Born: 1790 AD in Vietnam, Asia. Worked in Vietnam. Died: 2 May 1854 in Vietnam. Feast Day is celebrated on May 2.
The Memorial of St. Joseph Luu – Saint of the Day

St Joseph Luu Biography

Date of Birth
1790 AD
Country of Birth
Vietnam in Asia
Matrimony/Holy Orders
Saints who were Married
Profession
Layman and a catechist
Place of Work
Vietnam
Date of Death
2 May 1854
Place of Death
Vietnam
Feast Day
May 2
Beatification
Beatified by Pope Saint Pius X on May 1 1909
Canonization
Canonized by Pope John Paul II on June 19 1988
Patron Saint of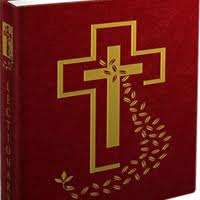 Saint's Biography
Saint Joseph Luu was conceived in 1790 in Cái Nhum, Vinh Long, Vietnam. He was a layman rancher and a catechist who passed on in jail for his confidence on May 2, 1854, in Vinh Long.
Venerated
He was venerated by Pope Saint Pius X on August 2, 1908.
Powered By SEO Experts
Follow @ReadingCatholic