This is the Saint of the Day list of Saints and Blesseds whose feast day falls on April 12 every year.
Saint Teresa of the Andes
Saint Joseph Moscati
Saint David Uribe-Velasco
Saint Zeno of Verona
Saint Alferius of La Cava
Blessed Andrew of Montereale
Saint Sabas the Lector
Pope Saint Julius I
Saint Basil of Parion
Saint Erkemboden of Thérouanne
Saint Damian of Pavia
Saint Artemón of Caesarea
St. Artemón of Caesarea was an elderly Christian man who was ordered to sacrifice to Roman gods. When Artemón refused, he was dragged to the temple of Asclepius and again ordered to sacrifice. Upon his release, he attacked the statues and destroyed several before being captured. He was tortured and martyred in Caesarea, Asia Minor.
Blessed Peter of Montepiano
Blessed Peter of Montepiano was a Vallombrosan monk. He was an abbot of the San Virgilio Abbey in Brescia, Italy. Late in life he retired to live as a hermit in Montepiano, Tuscany, Italy. In the year 1098 in Montepiano, Tuscany, Italy, he died of natural causes.
Saint Constantine of Gap
St. Blessed Peter of Montepiano was also known as Constantius. He was the first bishop of Gap, France, and attended the Council of Orange in 519. He fought against the Arian heresy and died in 529 due to natural causes.
Blessed Lorenzo of Belem
Blessed Lorenzo of Belem was a 14th-century member of the Order of St. Jerome. He was a monk at the monastery of Belem in Lisbon, Portugal, and a priest. His personal piety made him a much sought after confessor.
Saint Tetricus of Auxerre
Sr. Tetricus of Auxerre was an abbot of St. Germanus Abbey, Auxerre, France. He was the bishop of Auxerre by popular acclamation. In the year 707, he was murdered in his sleep.
Saint Vissia of Fermo
St. Vissia of Fermo was a consecrated virgin who was martyred in the persecutions of Decius in 250AD in Fermo, Italy. He is the patron for Fermo, Italy.
Saint Wigbert
St. Wigbert was born in England. He was a spiritual student of St. Egbert in Ireland. He spent two years as a missionary in Friesland (in modern Netherlands) and died in 690 in Ireland.
Saint Florentin of Arles
St. Florentin of Arles was also known as Florentine. He was the first abbot of Holy Apostles Abbey in Arles, France.
Saint Victor of Braga
St. Victor of Braga was a catechumen who was martyred in the persecutions of Diocletian. He died in 300AD in Braga, Portugal.
Saint Acutina
St. Acutina was also known as Agutina. He was among a group of 79 Christians martyred together.
Other Saints Celebrated Today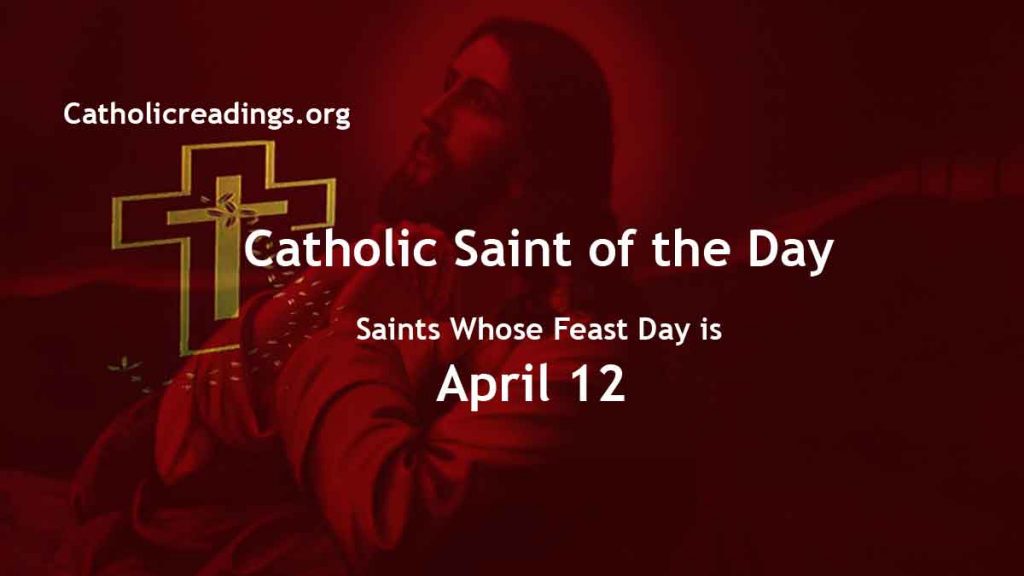 Powered By SEO Experts
Follow @ReadingCatholic