Today is
Sunday, June 4, 2023
This is the Saint of the Day list of Saints and Blesseds whose feast day is April 18 2023.
Saint Perfecto of Cordoba
Saint Galdinus of Milan
Saint Athanasia of Aegina
Blessed James Oldo
Blessed Marie of the Incarnation
Blessed Andrés Hibernón Real
Blessed Idesbald of Dunes
Blessed Savina Petrilli
Saint Eleutherius of Illyria
Blessed Luca Passi
Saint Laserian of Leighlin
Blessed Roman Archutowski
Saint Agia of Hainault
Blessed Joseph Moreau
Saint Ursmar of Lobbes
Saint Calocerus of Brescia
Blessed Louis Leroy
Saint Wicterp of Augsburg
St. Wicterp of Augsburg was also referred to as Wigbert, Wiho, or Wicho. He held the position of abbot at Ellwangen, Germany and established monasteries in Füssen, Wessobrunn, and Kempten, all located in Germany.
He also served as the bishop of Augsburg, Germany. St. Wicterp died of natural causes in the year 749 AD.
Saint Anthia of Illyria
St. Anthia of Illyria was the mother of St. Eleutherius of Illyria and was among a group of twelve Christians, whose identities remain unknown, who were martyred during the persecutions of Hadrian.
Her mother was also among those who suffered martyrdom. St. Anthia died in the year 138 AD.
Saint Elpidius of Melitene
St. Elpidius of Melitene, also referred to as Elpidio, was born in Armenia during the 4th century. He met his death and died as a martyr in Melitene, Armenia.
Saint Corebus
St. Corebus, who served as an imperial Roman prefect in Messina, Sicily, underwent a conversion to Christianity following the teachings of St. Eleutherius.
However, he was martyred during the persecutions that occurred under Emperor Hadrian, and passed away in the year 138 AD.
Saint Gebuinus of Lyons
St. Gebuinus of Lyons held the position of Archbishop in Lyons, France, and died in the year 1080 of natural causes. He is recognized as the patron of the cathedral chapter of Langres.
Saint Hermogenes of Melitene
St. Hermogenes of Melitene was born in Armenia during the 4th century and died as a martyr in Melitene, Armenia.
Saint Eusebius of Fano
St. Eusebius of Fano held the position of bishop in Fano, Italy, but he died in 526 AD while in prison in Ravenna, Italy.
Saint Pusicio
St. Pusicio, who served as a courtier to Shapur II in Persia (modern-day Iran), suffered martyrdom after being fatally stabbed through the neck.
Saint Bitheus
St. Bitheus, a Welsh monk who lived in the sixth century, journeyed with and provided aid to St. Finian of Clonard during the latter's missionary work in Ireland.
Saint Genocus
St. Genocus, a monk from Wales during the sixth century, accompanied and supported St. Finian of Clonard during his missionary efforts in Ireland.
Saint Cogitosus
St. Cogitosus, who lived during the eighth century and was a monk at Kildare in Ireland, authored a biography of St. Brigid.
Other Saints Celebrated Today
Antusa of Constantinople
Eoghan
Giovanni Isauro
Lassair of Donaghmoyne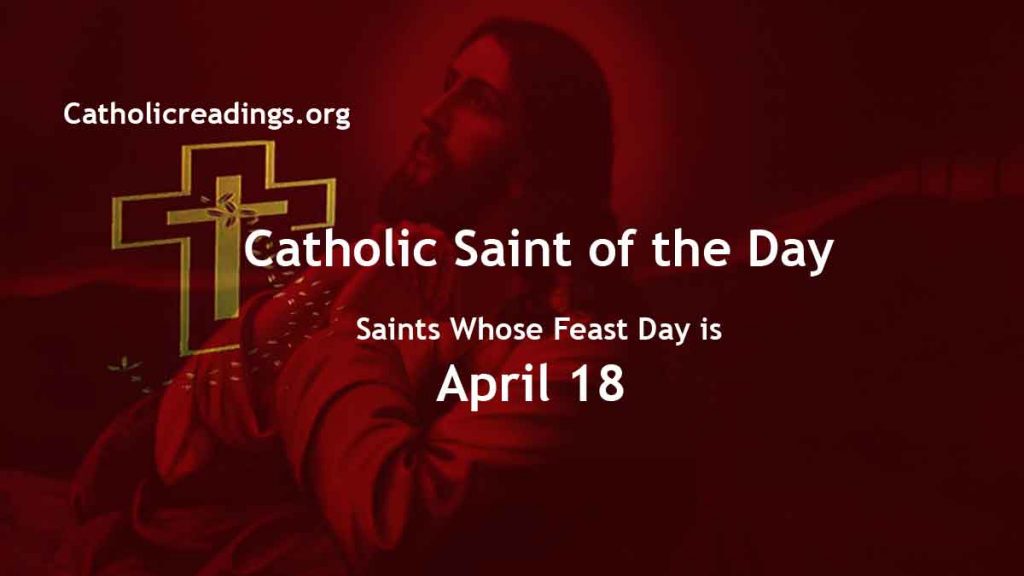 Related Links
Powered By SEO Experts
Follow @ReadingCatholic