Today is
Tuesday, June 6, 2023
This is the Saint of the Day list of Saints and Blesseds whose feast day falls on August 16 every year.
Saint Roch
Blessed Enrique García Beltrán
Saint Armagillus of Brittany
Blessed Laurence Loricatus
Saint Rosa Fan Hui
Blessed Jean-Baptiste Menestrel
Blessed Angelus Agostini Mazzingh
Blessed Iacobus Bunzo Gengoro
Blessed Simon Kiyota Bokusai
Blessed Magdalena Kiyota Bokusai
Blessed Maria Gengoro
Blessed Thomas Gengoro
Blessed John of Saint Martha
Saint Arsacius of Nicomedia
Saint Serena
St Serena was a secret Christian married to the emperor Diocletian. Although she was definitely unable to stop the massacre of Christians, she was able to help where she could to ease the pain and suffering of those under persecutions.
She died in the late 3rd century.
Saint Theodule of Grammont
St Theodule of Grammont was also known as Theodulus or Theodore
He was the first bishop of Valais, Switzerland, serving in the 4th century. He fought against Arianism and enshrined the relics of the Theban Legion.
He is the patron saint of Valais, Switzerland
Blessed Ralph de la Futaye
Blessed Ralph de la Futaye was also known as Ralph de Flageio, Radulfo, or Rodolfo
He was a Benedictine monk of Saint-Jouin-de-Marne. He founded and served as the first abbot of the double monastery of Saint-Sulpice in 1092 AD in the diocese of Rennes, France. He helped Blessed Robert of Arbrissel found a new house. He died in 1129 AD.
Saint Frambaldo
St Frambaldo was also known as Rasbaldo or Rasbaldus. He was a hermit and a monk in the area of Cenomanian Gaul around modern Le Mans, France.
He died of natural causes in 650 AD in Gaul, France.
Saint Titus the Deacon
St Titus was a Deacon who was martyred in 410 AD by Goths during the sacking of Rome. He was murdered while distributing alms to starving Romans.
Martyrs of Palestine
The Martyrs of Palestine are thirty-three Christians martyred in Palestine. They are commemorated in old martyrologies.
Martyrs of the Spanish Civil War
These are the names of some of the thousands of people were murdered from 1934 to 1939, during the anti-Catholic persecutions of the Spanish Civil War.
Their names are;
Blessed Plácido García Gilabert
Blessed Laurentí Basil Matas
Blessed José María Sanchís Mompó
Blessed Antonio María Rodríguez Blanco
Blessed Amadeu Monje Altés
Other Saints Celebrated Today
Ugolina of Vercelli
Pietra di San Giuseppe Pérez Florido
Martyrs of Balondillo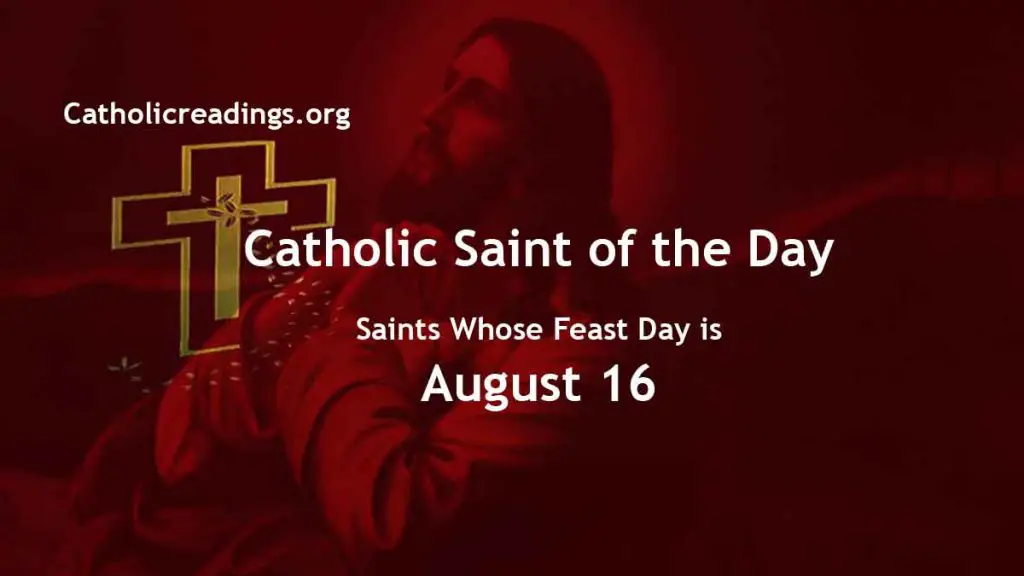 Powered By SEO Experts
Follow @ReadingCatholic