Today is
Tuesday, May 30, 2023
This is the Saint of the Day list of Saints and Blesseds whose feast day falls on August 3 every year
Saint Waltheof of Melrose
Blessed Federico López y López
Saint Gamaliel
Blessed Augustine Gazotich
Blessed Francisco Bandrés S´nchez
Blessed Eugenio Remón Salvador
Blessed Benno of Metz
Saint Anthony the Roman
Blessed Jose Guardiet y Pujol
Blessed Salvador Ferrandis Seguí
Saint Euphronius of Autun
Blessed Ricardo Gil Barcelón
Saint Senach of Clonard
Saint Aspren of Naples
Blessed Godfrey of Le Mans
Blessed Godfrey was the Bishop of Le Mans, France in 1234 AD. He founded the Charterhouse of Parc d'Orgues, France.
In 1255 AD, he died of natural causes at Anagni, Italy and buried at Parc d'Orgues, France.
Saint Abibas
St Abibas was also known as Abibo or Habib. He was Jewish born and a convert to Christianity. He was the second son of Gamaliel who was a member of the Sanhedrin and a teacher of Saint Paul the Apostle.
Saint Dalmatius
St Dalmatius was an Archimandrite and a staunch defender of Christianity, especially against Nestorianism. He was specially venerated in Constantinople. In 440 AD, he died of natural causes.
Saint Trea of Ardtree
St Trea of Ardtree was converted to Christian faith as an adult by Saint Patrick. She became an anchoress at Ardtree, Derry, Ireland. She died in the 5th century.
Blessed Gregory of Nonantula
Blessed Gregory was a Benedictine monk and an abbot at Nonantula, Italy. He died of natural causes in 933 AD.
Saint Gaudentia
St Gaudentia was a Roman maiden and died as a martyr in early Christianity.
Saint Hermellus
St Hermellus was a hermit and a martyr.
Martyrs of the Spanish Civil War
These are the names of some of the thousands of people were murdered from 1934 to 1939, during the anti-Catholic persecutions of the Spanish Civil War. 
The names are;
Salvador Ferrandis Seguí
Ricardo Gil Barcelón
Jose Guardiet y Pujol
Francisco Bandrés S´nchez
Federico López y López
Eugenio Remón Salvador
Blessed Patricio Beobide Cendoya
Blessed Geronimo Limón Márquez
Blessed Eleuterio Mancho López
Blessed Antonio Isidoro Arrué Peiró
Blessed Andrés Avelino Gutiérrez Moral
Other Saints Celebrated Today
Martyrs of Vercelli
Peter of Anagni
Martin of Carinola
Louis de Ortofin
Fulgenzio de Quesada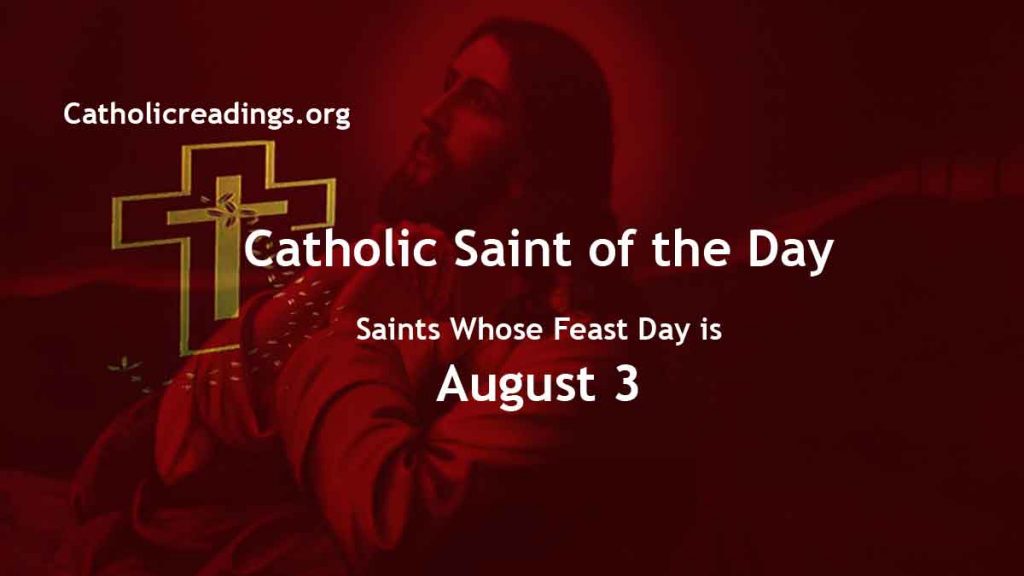 Powered By SEO Experts
Follow @ReadingCatholic