Today is
Tuesday, June 6, 2023
This is the Saint of the Day list of Saints and Blesseds whose feast day falls on February 22 every year.
👉 Feast of the Chair of St Peter, Apostle
Saint Margaret of Cortona
Blessed Richard Henkes
Blessed Émilie d'Oultremont d'Hoogvorst
Blessed Isabella of France
Saint Maximian of Ravenna
Saint Limnaeus
Saint John the Saxon
Saint Papias of Hierapolis
Saint Athanasius of Nicomedia
Blessed Diego Carvalho
Saint Baradates of Cyrrhus
Blessed Miguel Facerías Garcés
Blessed Mohammed Abdalla
Blessed Mohammed Abdalla was born African and became a mercedarian friar at the convent of San Lazzaro in Zaragoza, Spain. He was known for his personal piety and outlook that saw the hand of God in all things.
Blessed Angelus Portasole
Blessed Angelus Portasole also known as Angelo Portasole was born in1296 in Perugia, Italy. He became a Dominican and bishop of Iglesias, Sardinia, Italy in 1330. He died in 1334 on Ischia, Naples, Italy.
Saint Raynerius of Beaulieu
Saint Raynerius of Beaulieu also known as Raynier of Beaulieu was a monk at Beaulieu Abbey near Limoges, France. He died in 967.
Saint Aristion of Salamis
Saint Aristion of Salamis as one of Jesus's 72 disciples. He preached in Cyprus and was martyred in the Battle of Salamis in Cyprus.
Saint Paschasius of Vienne
Saint Paschasius of Vienne also known as Paschase was the bishop of early 4th-century Vienne, France and died in 312.
Saint Gurnin
Saint Gurnin also known as Gurmin or Gurminn was an Irish nun. She is mentioned in the Tallagh and Donegal martyrologies, but no details of her life have survived.
Saint Thalassius
Saint Thalassius was a fifth-century cave hermit near Cyrrhus in modern Syria. He was a spiritual teacher of Saint limnaeus and is known for his personal piety and holiness.
Saint Elwin
Saint Elwin also known as Allan, Alleyn or Elwyn was a born in Ireland. He became a missionary who worked with Saint Breaca in Cornwall.
Saint Abilius of Alexandria
Saint Abilius of Alexandria was the third bishop of Alexandria, Egypt. He died in 98.
Martyrs of Arabia
Martyrs of Arabia is a memorial for all the unnamed Christians martyred in the desert and mountainous areas south of the Dead Sea during the persecutions of Emperor Valerius Maximianus Galerius.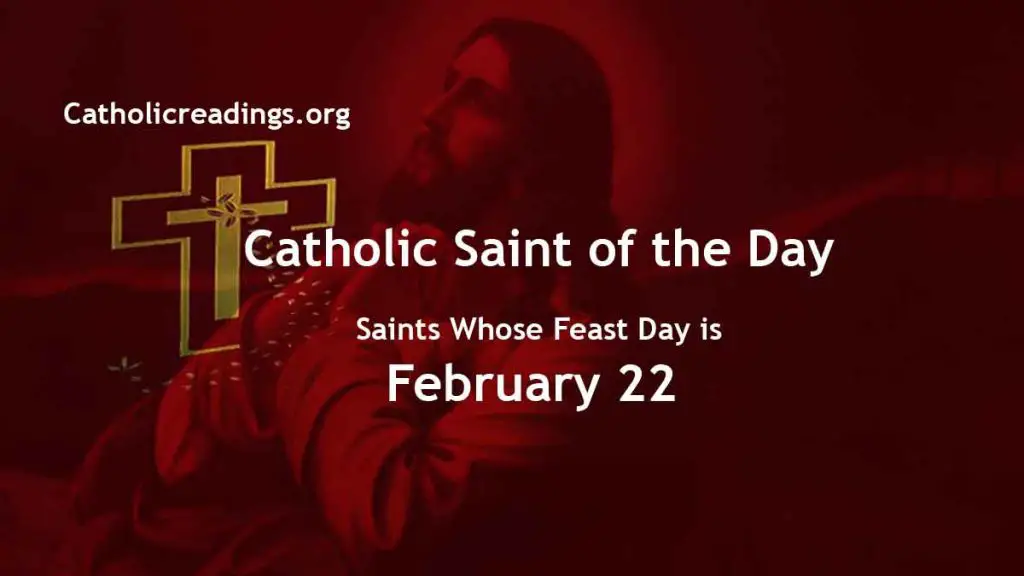 Powered By SEO Experts
Follow @ReadingCatholic