This is the Saint of the Day list of Saints and Blesseds whose feast day falls on January 6 every year.
Saint Charles of Sezze
Blessed Rita Amada de Jesus
Saint Balthasar, Saint Caspar and Saint Melchior
Saint Rafaela Porras y Ayllón
Blessed Peter Thomas
Saint Andrew Corsini
Blessed Gertrude van Oosten
Blessed Macarius the Scot
Saint Juan de Ribera
Saint Macra of Rheims
Saint Erminold of Prüfening
Saint Peter of Canterbury
Saint Felix of Nantes
Saint Guy of Auxerre
Blessed Luc of Roucy
Saint Nilammon of Geris
Blessed Frederick of Saint-Vanne
Saint Basillisa
Saint Julian
Saint Diman Dubh of Connor
Saint Edeyrn
Saint Petran of Landévennec
St. Petran of Landévennec was also known as Bedan, Bedran, Paezron, Pedran, Pedraon, Peran, Peron, Petron, Petronus or Pezran. He was a missionary working in the 4th and 5th century with St. Germanus of Auxerre in the Champagne region of France. He was a monk at Landévennec, France. He is the patron for Trézilidé, France.
Saint Demetrius of Philadelphia
St. Demetrius of Philadelphia was also known as Dimitrios or Dimitri. He was the first century bishop of Philadelphia in Asia minor.
Readings
Demetrius receives a good report from all, even from the truth itself. We give our testimonial as well, and you know our testimony is true. " 3rd John 1:12
Blessed Raymond de Blanes
Blessed Raymond de Blanes was a soldier, knight and a Mercedarian. He was captured by Muslim invaders, imprisoned, tortured, and executed for his faith. He was the first Mercedarian martyr. He died and was beheaded on 6th January, 1235 in Granada, Spain.
Saint Schotin
St. Schotin was born in Ireland. He was also known as Scarthin, Schottin or Scothin. He left his homeland to become a spiritual student of St. David of Wales. He was a herrmit on Mount Mairge in Ireland and founded a boys school in Kilkenny, Ireland. He died in 550AD on Mount Maige, Queens County, Ireland due to natural causes.
Saint Wiltrudis of Bergen
St. Wiltrudis of Bergen was also known as Biletrudis or Wiltrude. She was the wife of Duke Berthold of Bavaria. She was widowed in 947AD. She was a benedictine nun and founded the convent of Bergen, near Neuburg, Germany, on the Danube in 976AD. She was noted for her skill in the hand crafts. She died in 986AD due to natural causes.
Saint Pompejanus
St. Pompejanus was martyred at age 26. He died after been stabbed through the heart with a spear in Cagliari, Sicily, Italy. His relics were re-discovered in 1614 in the church of San Saturninus in Cagliari. Pope Paul V(cultus confirmation) canonized him in 1615.
Blessed Gertrud of Traunkirchen
Blessed Gertrud of Traunkirchen was also known as Gertrude. She was a benedictine nun and then abbess of the Abbey of Traunkirchen, Germany (in modern Austria). He died in 1050AD due to natural causes.
Saint Pia of Quedlinburg
St. Pia of Quedlinburg was a hermitess at Saint Mary's chapel, Huysburg, Halberstadt, Germany in 1070AD. When the double monastery of Quedlinburg was founded there in 1080, Pia entered as a nun and then became its abbess.
Saint Hywyn of Aberdaron
St.Hywyn of Aberdaron was born in Welsh. He was also known as Owen or Ewen. He was a pilgrim companion of St. Cadfan and founded Aberdaron abbey, Gwynedd, Wales. He died in 515AD.
Saint Merninus
St. Merninus was a hermit at Bangor, Wales. He was a spiritual student of Abbot Dunawd. He was also a titular patron of churches in Wales and Brittany. He died in the 6th century due to natural causes.
Saint Eigrad
St. Eigrad was the brother of St. Samson of York. He was a spiritual student of St. Illtyd. He founded a church in Anglesey, Wales. He died in the 6th century due to natural causes.
Saint Antoninus
St. Antoninus was a martyr.
Saint Honorius
St. Honorius was a martyr.
Saint Julius
St. Julius was a martyr.
Martyrs in Africa
The martyrs in Africa are an unknown number of Christian men and women who were martyred in the persecutions of Septimus Severus. They died after been burned to death 210AD.
Martyrs of Sirmium
The Martyrs of Sirmium were a group of Christians martyred together for their faith. The only surviving details are the names of eight of them – Anastasius VIII, Florianus, Florus, Jucundus, Peter, Ratites, Tatia and Tilis. They died in the 4th century at Syrmium, Pannonia (modern Sremska Mitrovica, Vojvodina, Serbia).
Twelve Apostles of Ireland
The Twelve Apostles of Ireland were also known as the Twelve Apostles of Erin or Dh´ Aspal Déag na hÉireann. In the 6th century , these Irish monks studied under St. Finian at Clonard Abbey, and then spread the faith throughout Ireland. Each has his own commemoration, but on this day they and their good work are considered and celebrated together.
Their names are;
Senan of Iniscathay
Ruadh´n of Lorrha
Ninnidh the Saintly of Loch Erne
Mobhí of Glasnevin
Lasserian of Leighlin
Kieran of Clonmacnois
Keiran of Saighir
Columba of Terryglass
Columba of Iona
Canice of Aghaboe
Brendan the Navigator
Brendan of Birr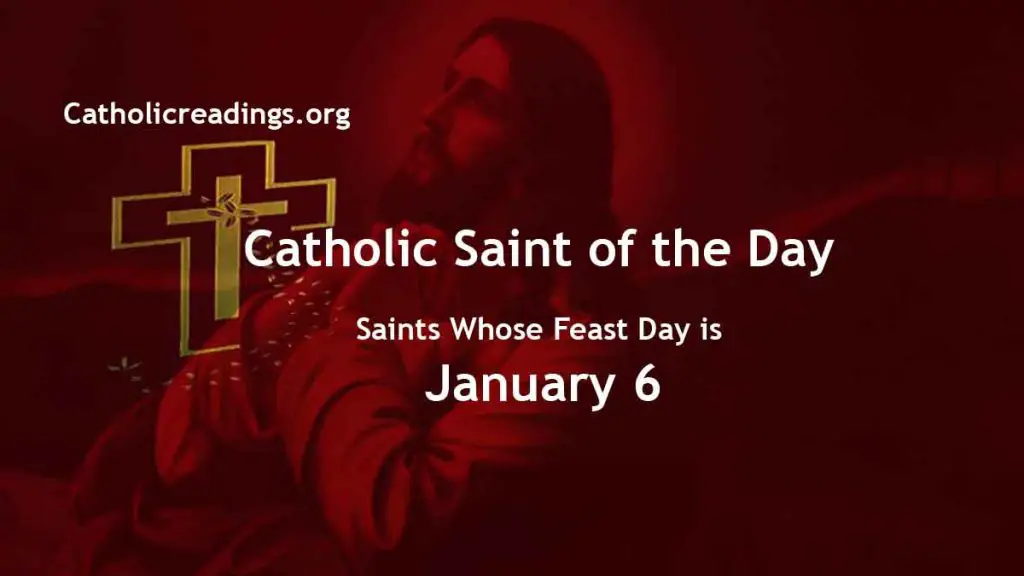 Powered By SEO Experts
Follow @ReadingCatholic