Today is
Thursday, June 1, 2023
This is the Saint of the Day list of Saints and Blesseds whose feast day falls on July 31 every year
Saint Germanus of Auxerre
Blessed Cecilia Schelingová
Saint Giustino de Jacobis
Blessed John Colombini
Blessed Élisabeth Eppinger
Saint Helen of Skofde
Blessed Everard Hanse
Blessed Vicenta Achurra Gogenola
Blessed Jean-François Jarrige de la Morelie de Breuil
Saint Calimerius of Milan
Saint Fabius of Caesarea
St Fabius of Caesarea was also known as Fabio. He was a soldier who was martyred for refusing to carry a standard with emblems of idols. He was beheaded in 300 AD in Caesarea, Mauritania, North Africa during the persecutions of Diocletian.
Saint Firmus of Tagaste
St Firmus was the Bishop of Tagaste, Numidia in North Africa which is now in modern-day Souk Ahrus, Algeria. He was extensively tortured to reveal the hiding place of one of his Christians but he refused.
Martyrs of Syria
The Martyrs of Syria are the 350 monks massacred in 517 AD, in Syria by heretics because of their adherence to the decrees of the Council of Chalcedon and Orthodox Christianity.
Saint Dionysius the Martyr
St Dionysius died as a martyr
Saint Democritus
St Democritus died as a martyr
Saint Secundus
St Secundus died as a martyr
Martyrs of the Spanish Civil War
These are the names of some of the thousands of people were murdered from 1934 to 1939, during the anti-Catholic persecutions of the Spanish Civil War.
Their names are;
Blessed Teresa Subirá Sanjaume
Blessed Segundo de Santa Teresa
Blessed Prudencio Gueréquiz y Guezuraga
Blessed Miguel Goñi Ariz
Blessed Miguel Francisco González-Díez González-Núñez
Blessed Maria Roqueta Serra
Blessed Jaume Buch Canals
Blessed Francisco Remón Játiva
Blessed Dionisio Vicente Ramos
Blessed Ciriaco Olarte Pérez de Mendiguren
Other Saints Celebrated Today
Tertullinus of Rome
Peter Doan Cong Quy
Our Lady of Consolation
Michal Ozieblowski
Martyred Spanish Carmelites
Girolamo Michele Calmell
Franz Stryjas
Francisca Pons Sardá
Francis of Milan
Emanuele Phung
Catherine of Leuven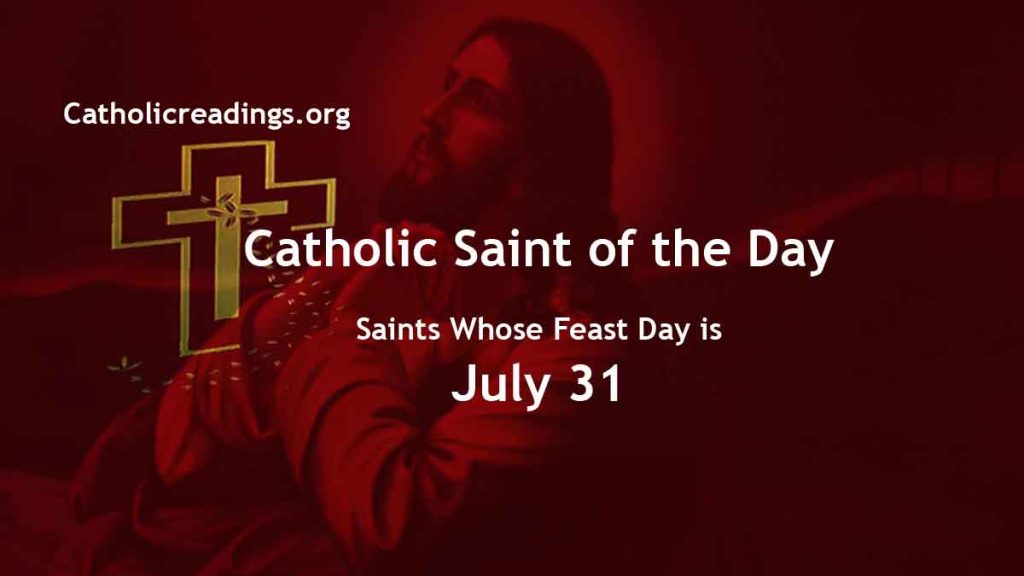 Powered By SEO Experts
Follow @ReadingCatholic