Today is
Friday, June 2, 2023
This is the Saint of the Day list of Saints and Blesseds whose feast day falls on July 6 every year
Saint Dominica of Campania
Blessed Nazaria Ignacia March y Mesa
Blessed Thomas Alfield
Saint Romulus of Fiesole
Saint Palladius of Ireland
Saint Goar of Aquitaine
Blessed Maria Theresia Ledóchowska
Blessed Suzanne-Agathe Deloye
Blessed Augustin-Joseph Desgardin
Saint Petrus Wang Zuolung
Saint Saxburgh of Ely
Saint Sisoes the Great
St Sisoes the Great was also known as Sisoes the Hermit or Sisoes Magna, Sisoe, Siso, Soses.
He was an Egyptian monk at the desert monastery of Scetis in Egypt. In 357, he became a hermit on Mount Colzim after believing that the monastery was over-crowded.
He chose the mountain because it had been the mountain of Saint Anthony the Abbot. He was a Miracle worker and dwelt there for close to 70 years. He died in 430 AD in Clisma, Egypt.
Saint Cyril of Thessaloniki
St Cyril of Thessaloniki was orphaned at age 10 and consequently, he became an apprentice to a Turkish shoemaker.
His master kept on pressuring him to renounce Christianity and become Muslim. Cyril did not give in to pressure, he fled to the Chilandar monastery on Mount Athos.
After eight years, the Muslim authorities discovered and arrested him for leaving his apprenticeship. He was ordered again to renounce Christianity but he refused. He died as a martyr after being burnt to death near the church of Saint Constantine in Thessaloniki in 1566.
Saint Macrine of Niort
St Macrine of Niort was also known as Macrina. She was born in Spain.
During the 4th century persecutions in Spain, she and her sister Colombe fled to France to escape those persecutions.
With the help of Saint Pezenne, she founded a small monastery in the area of Niort, France. She helped to convert the people of the Marais Poitevin region to Christianity.
St Macrine is the patron saint of Marais Poitevin, France
Saint Noyala of Brittany
St Noyala of Brittany was also known as Noiala. She was a nun. She was martyred after being beheaded at Beignan, Brittany in modern France. Her representation is a woman carrying her severed head.
Saint Tranquillinus of Rome
St Tranquillinus of Rome is also known as Tranquillino. He was the father of Saint Mark and Saint Marcellian.
He converted to Christianity and was baptized by Saint Polycarp of Rome. He was ordained by Pope Caius and became a priest.
He died as a martyr in 288 AD after he was stoned to death in Rome, Italy
Blessed Christopher Solino
Blessed Christopher Solino was a Professor of Sacred Theology at the University of Paris. He was also a Mercedarian monk at the Santa Maria Convent in Toulouse, France. He was noticed by many due to his ascetic, prayerful life.
Saint Gervais
St Gervais was a Deacon in the diocese of Le Mans, France. While returning home from his Pilgrim to Rome, Italy, he was murdered on the way. He was buried in Saint-Gervais-en-Vallière, France
Blessed Angela of Bohemia
Blessed Angela of Bohemia was a Hermitess. She died in a monastery in Prague, Bohemia (in modern Czech Republic) in 1243 AD.
Saint Monenna
St Monenna is also known as Darerca, Moninna, Modenna, Medana or Medan. She was an Ascetic abbess of Sliabh Cuillin, Ireland. She died in 518 AD.
Saint Giusto of Condat
St Giusto of Condat was a monk in area of Condat, France.
Martyrs of Campania
Martyrs of Campania were a group of 23 Christians that, in the later 3rd century, by order of governor Rictiovarus, were arrested, tortured and then beheaded together during the persecutions of Diocletian.
Their names are
Antoninus
Arnosus
Capicus
Cutonius
Diodorus
Dion
Isidore
Lucia
Lucian
Rexius
Satyrus
Severinus
Martyrs of Fiesole
The martyrs of Fiesole were the five Christians who in 90 AD were martyred together near Fiesole, Italy during the persecutions of emperor Domitian.
Their names are
Carissimus
Crescentius
Dulcissimus
Marchisianus
Romulus
Also Celebrated Today
Our Lady of Akita
Rictiovarus of Gaul
Modwenna of Burton-upon-Trent
Gredfyw
Bertharius of Menoux
Attalein of Menoux
Asteio of Durres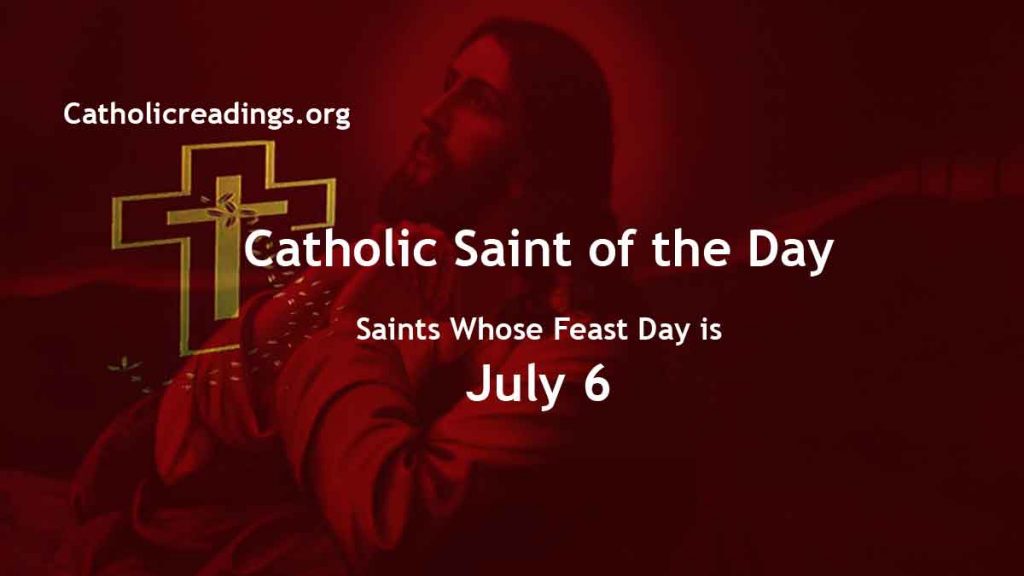 Powered By SEO Experts
Follow @ReadingCatholic