This is the Saint of the Day list of Saints and Blesseds whose feast day falls on March 14 every year.
Saint Matilda of Saxony
Saint Leobinus of Chartres
Blessed Giacomo Cusmano
Blessed Arnold of Padua
Blessed Eve of Liège
Saint Lazarus of Milan
Blessed Pauline of Thuringia
Saint Alexander of Pydna
Blessed Philip of Turin
Saint Boniface Curitan
Blessed Thomas Vives
Blessed Thomas Vives was also known as Tommaso. He was a Mercedarian who was sent to Tunisia to redeem Christian prisoners. There he was imprisoned for five years before being executed. He died as a martyr after been stoned to death while in prayer.
Saint Leo of the Agro Verano
St. Leo of the Agro Verano was married. He converted to Christianity as an adult. He was a bishop and was martyred by Arians. In Agro Verano, Rome, Italy, he died at an unknown date. His tomb was discovered outside the walls of Rome in 1857.
Saint Eutychius of Mesopotamia
St. Eutychius of Mesopotamia was also known as Eustathius. He was among a group of Christians murdered for their faith in Mesopotamia after the conquest by Muslims. He died as a martyr in 741.
Blessed Agno of Zaragoza
Blessed Agno of Zaragoza was born in Zaragoza, Spain. He was a canon of the cathedral of Zaragoza, Spain, and a Franciscan Friar Minor. He was also a missionary bishop of Morocco. In 1260 he died of natural causes at Zaragoza, Spain.
Saint Maximilian
St. Maximilian was a Christian who refused to serve in the army as he believed the life of an imperial soldier was against the tenants of his faith, and was executed for his refusal. He was a martyr.
Saint Diaconus
St. Diaconus was a 6th-century deacon in the Marsi region of Italy. He was martyred by Lombards with two unnamed monks. His name has been lost, and over time his title was taken as his name.
Saint Aphrodisius of Africa
St. Aphrodisius of Africa was martyred in the 5th century by Arian Vandals in North Africa.
Saint Peter of Africa
St. Peter of Africa was martyred in the 5th century by Arian Vandals in North Africa.
Saint Talmach
St. Talmach was a seventh century spiritual student of St. Finbar at Lough Erc, Ireland. He founded a monastery.
47 Martyrs of Rome
The 47 Martyrs of Rome were forty-seven people who were baptized into the faith in Rome, Italy by St. Peter the Apostle, and were later martyred together during the persecutions of Nero. They died in 67AD in Rome, Italy.
Martyrs of Valeria
The martyrs of Valeria were two monks martyred by Lombards in Valeria, Italy who were never identified. After the monks were dead, their killers could still hear them singing psalms. They were hanged on a tree in Valeria, Italy in the 5th century.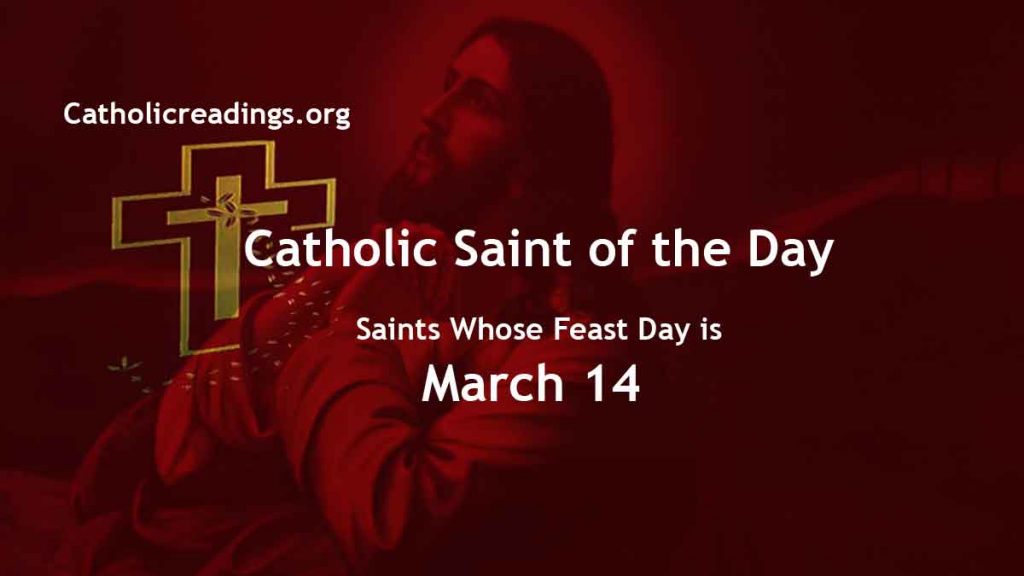 Powered By SEO Experts