This is the Saint of the Day list of Saints and Blesseds whose feast day falls on March 17 every year.
👉 Saint Patrick Bishop – Apostle of Ireland
Saint Gertrude of Nivelles
Blessed Juan Nepomuceno Zegrí y Moreno
Saint Jan Sarkander
Blessed Conrad of Bavaria
Saint Gabriel Lalemant
Blessed Maria Bárbara Maix
Saint Agricola of Châlon-sur-Saône
Saint Withburgh of East Anglia
Blessed Gertrude of Trzebnica
Blessed Josep Mestre Escoda
Saint Ambrose of Alexandria
St. Ambrose of Alexandria was a rich nobleman of Alexandria, Egypt. He was a friend and financial supporter of Origen. During the persecutions of Maximinus, he was imprisoned for his faith but survived. He was a confessor of the faith. In 250AD, he died of natural causes.
Saint Paul of Cyprus
St. Paul of Cyprus was a Cypriot monk. During the reign of the iconoclast emperor Constantine Copronymus, Paul was ordered to trample a crucifix and when he refused, he was tortured and martyred. He was roasted to death hanging upside down over a slow fire in the year 775.
Many Martyrs of Alexandria
The Many Martyrs of Alexandria were also known as the Martyrs of Serapis. They were an unknown number of Christians who were martyred together by a mob of worshippers of the Graeco-Egyptian sun god Serapis. They died in 392AD in Alexandria, Egypt.
Saint Stephen of Palestrina
St. Stephen of Palestrina was a Cistercian monk from the Clairvaux Abbey and the cardinal-bishop of Palestrina in 1141. He died in the year 1144. His cultus originated within the Cistercians where he was canonized but with no formal recognition.
Saint Thomasello
St. Thomasello was born at Etruria, Italy in the year 1242. He was also known as Thomasellus. He was a Dominican and a student of St. Thomas Aquinas. In Perugia, Italy, he died of natural causes in the year 1270 and was buried in the Dominican church in Perugia.
Saint Llinio of Llandinam
St. Llinio of Llandinam was a monk and founded the abbey at Llandinam, Powys, Wales, and served as its first abbot. He died in the year 520 due to natural causes.
Saint Diemut of Saint Gall
St. Diemut of Saint Gall was a recluse in the 12th century at Saint Gall, Switzerland.
Saint Theodore of Rome
St. Theodore of Rome was martyred in Rome, Italy, in the 2nd century.
Saint Alexander
St. Alexander was a martyr.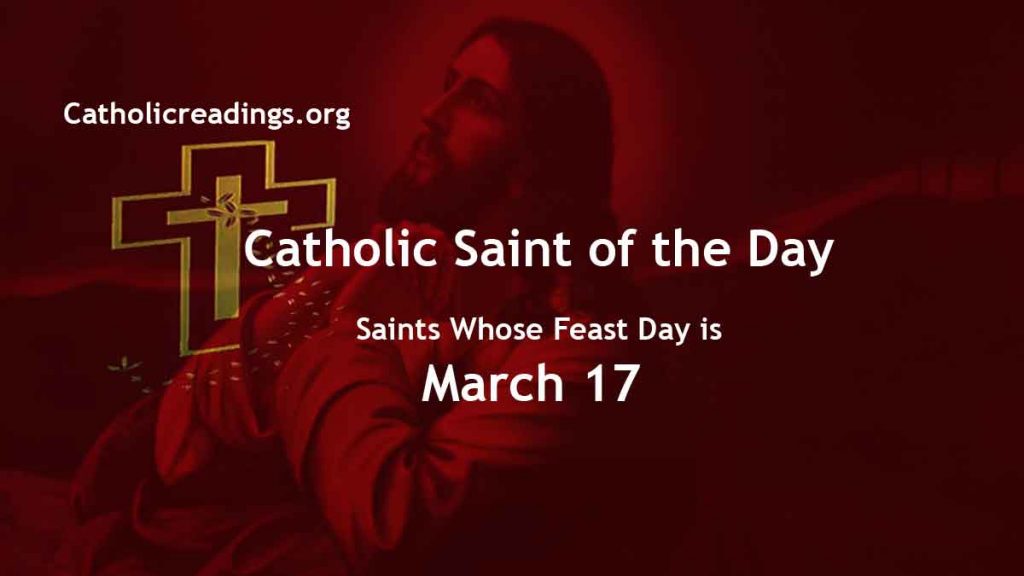 Powered By SEO Experts
Follow @ReadingCatholic