This is the Saint of the Day list of Saints and Blesseds whose feast day falls on May 27 every year.
👉 Saint Augustine of Canterbury, Bishop
Saint Julius the Veteran
Saint Liberius of Ancona
Saint Secundus of Troia
Saint Bruno of Wurzburg
Saint Melangell
Saint Barbara Kim
Saint Barbara Yi
Blessed Richard Holiday
Saint Antanansio Bazzekuketta
Blessed John Hogg
Blessed Dionysius of Semur
Blessed Richard Hill
Blessed Edmund Duke
Saint Gonzaga Gonza
Saint Restituta of Sora
Blessed Matthias of Nagasaki
Saint Eutropius of Orange
St Eutropius of Orange was born in Marseilles, France and died in 475 AD. He was born to the nobility and spent a wild and wasted youth. Additionally, he was married but later become a widower. Furthermore, He was a deacon in Marseilles, France and later become a bishop of Orange, France during a period of rebuilding following Visigoth raids. Letters from contemporaries speak highly of his learning and piety.
Blessed Gausberto of Montsalvy
Blessed Gausberto of Montsalvy, also known as Gausbert, died of natural causes in 1079 AD. He was a priest, a hermit, a monk and then abbot at Montsalvy Abbey, Clermont-Ferrand, France. He helped turn the house in a hospice to assist pilgrims to holy sites.
Saint Frederick of Liège
St Frederick of Liège died of natural causes in 1172 AD. He was one of the twelfth century bishop of Liège, Belgium. In addition, he was known for repressing simony, nepotism, and the usurpation of Church authority by German imperial authorities.
Blessed James of Nocera
Blessed James of Nocera was born at Nocera, Umbria, Italy and died of natural causes in 1300 AD. He was a monk at Santa Croce di' Fontavellana.
Saint Ranulf of Arras
St Ranulf of Arras, also known as Ragnulf or Ranulphus, and died as a martyr 700 AD in Thélus, France. He was a father of St Hadulph.
Saint Evangelius of Alexandria
St Evangelius of Alexandria, also known as Eucarius, was a martyr.
Saint Acculus of Alexandria
St Acculus of Alexandria was a martyr.
Other Saints Celebrated Today
Zacharias of Vienne
Therapon of Belozersk
Pelbart of Temesvar
Martyrs of Tomi
Martyrs of Haarlem
Julian of Jerusalem
Cillin of Tehallan
Basil of Georgia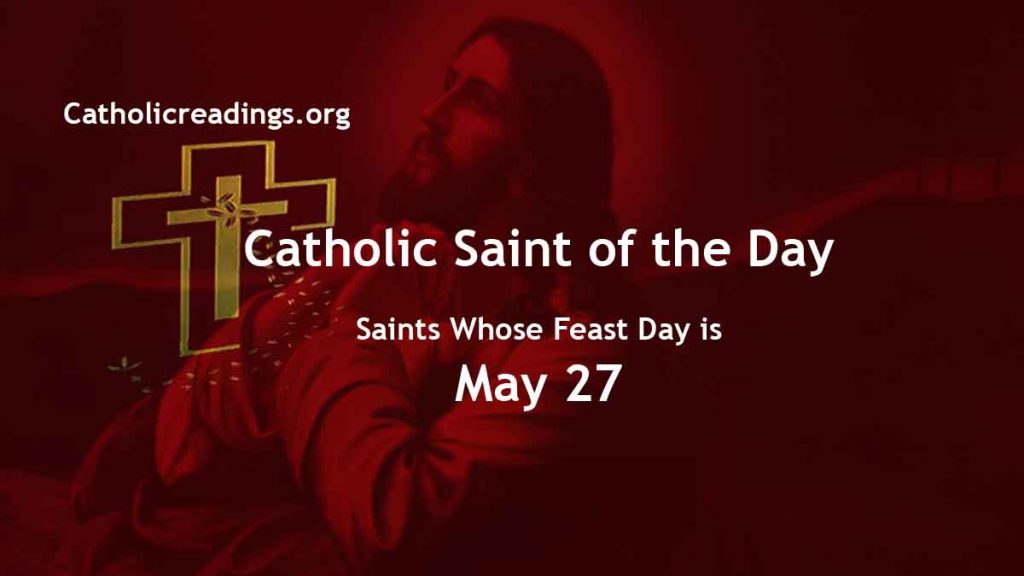 Powered By SEO Experts