Today is
Friday, March 31, 2023
This is the Saint of the Day list of Saints and Blesseds whose feast day falls on November 24 every year.
👉 Saint Andrew Dung-Lac, Priest, and Companions, (Martyrs of Vietnam)
Saint Pierre Rose Ursule Dumoulin Borie
Saint Vinh Son Nguyen The Ðiem
Saint Crescentian of Rome
St Crescentian of Rome also known as Crescentianus died in 309 AD at Rome, Italy. He was martyred in the persecutions of Maxentius and tortured to death on the rack.
His relics was re-enshrined in the 9th century.
Saint Hitto of Saint-Gall
St Hitto of Saint-Gall also known as Hatto or Hildo. He was a priest born to the Swabian nobility in the 10th century and a brother of Saint Wiborada of Gall.
He was also a monk at Saint-Gall, Switzerland and a provost of Saint Magnus church.
Saint Marinus of Maurienne
St Marinus of Maurienne was born in Italy and was a Benedictine monk at Maurienne in Savoy (part of modern France).
He was hermit near Chandor Abbey and was martyred by Saracens. He died in 731 AD at Chandor Abbey.
Saint Felicissimus of Perugia
St Felicissimus of Perugia, represented by an elegantly dressed young man with a book and a palm of martyrdom, was martyred under Diocletian. He died in 303 AD in Perugia, Italy.
Saint Leopardinus of Vivaris
St Leopardinus of Vivaris a seventh-century monk and abbot of the monastery of Saint Symphorian in Vivaris, province of Berry, France.
Saint Alexander of Corinth
St Alexander of Corinth was martyred in 361 AD in Corinth, Greece in the persecutions of Julian the Apostate.
Martyrs of the Spanish Civil War
These are the names of some of the thousands of people were murdered from 1934 to 1939, during the anti-Catholic persecutions of the Spanish Civil War.
Their names are;
Blessed Clara Ezcurra Urrutia
Catholic Saint Feast Days in November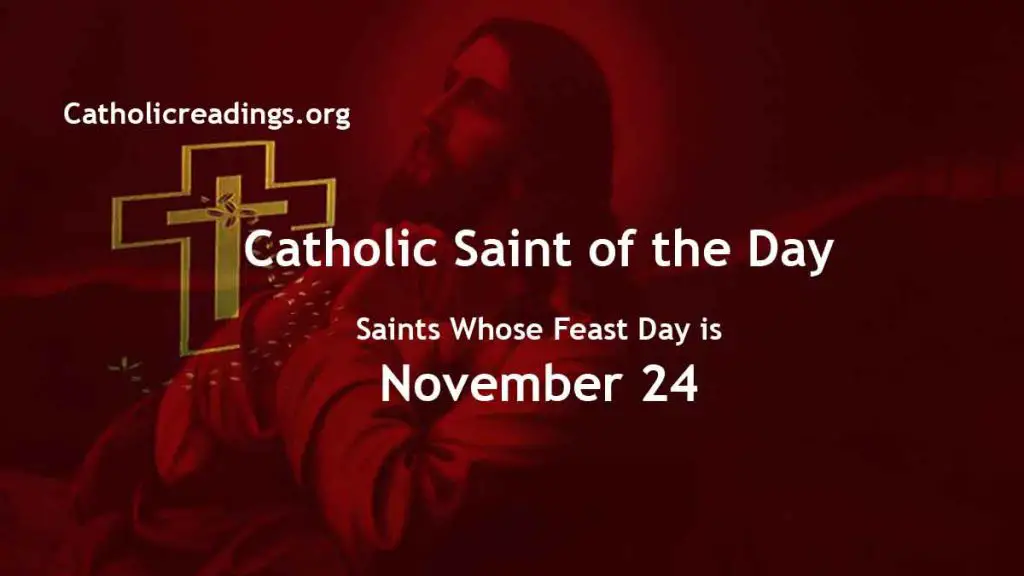 Powered By SEO Experts
Follow @ReadingCatholic