This is the Saint of the Day list of Saints and Blesseds whose feast day falls on November 29 every year.
Saint Saturninus of Toulouse
Saint Francesco Antonio Fasani
Blessed Bernardo Francisco de Hoyos Seña
Saint Brendan of Birr
Saint Radbod of Utrecht
Saint Hardoin of Brittany
Blessed Denis of the Nativity
Blessed Alfredo Simón-Colomina
Blessed Redemptorus of the Cross
Saint Sadwen of Wales
Saint Saturninus of Rome
Our Lady of Beauraing
Blessed Edward Burden
Blessed Frederick of Ratisbon
Saint Paphnutius of Heracleopolis
Blessed William Knight
Blessed George Errington
Blessed William Gibson
Saint Sisinnius of Rome
St Sisinnius of Rome, also known as Sysinnius, was born in Carthaginian and died in 309 AD. He was a deacon in Rome and a martyr. He was sentenced to hard labor for his faith together with his priest St Saturninus. Sisinnius was buried in the cemetery of St Thraso on the Salarian Way of Rome, Italy. His relics was enshrined in the Basilica of Saint Sebastian in Rome.
Blessed Jutta of Heiligenthal
Blessed Jutta of Heiligenthal also known as Julitta of Heiligenthal died of natural causes prior to 1250 AD. She was a Benedictine Cistercian nun. Additionally she was the founder of a convent in Heiligenthal, Germany in 1222, and served as its first abbess for 16 years. She was buried under the high altar of the church of Heiligenthal Abbey.
Saint Philomenus of Ancyra
St Philomenus of Ancyra, also known as Filomenus, was martyred in the persecutions of Emperor Aurelian. He was a baker who later was nailed to a stake through his hands, feet and head in 275 AD at Ancyra, Galatia (modern Ankara, Turkey).
Saint Walderic of Murrhardt
St Walderic of Murrhardt died of natural cause in 817 AD. With the help of Louis the Pious, Walderic founded a monastery at Murrhardt, Germany, and served as its first abbot.
Saint James of Saroug
St James of Saroug was a bishop of Saroug, Syria. Syrians consider him a doctor of the faith on the level of Saint Ephrem due to his homilies and teachings. He died of natural cause in 522 AD.
Saint Illuminata of Todi
St Illuminata of Todi was a nun born at Todi, Italy. She was venerated in her home town, but her biography has been lost. He died in 320 AD.
Saint Paramon
St Paramon was in one among a group of 375 martyrs who died in 250 AD together in the persecutions of Decius. The names of the others are still not known.
Saint Blaise of Veroli
St Blaise of Veroli also known as Blasius died at Veroli, Italy as a martyr.
Saint Demetrius of VeroliProfile
St Demetrius of VeroliProfile died at Veroli, Italy as a martyr.
Other Saints Celebrated Today
Quiricus of Toledo
Nicolino Magalotti
Nectarius of the Kiev Caves
Caterina Sordini
Bernhard of Nazareth
Anastasia of Rome
Abibus of Nekressi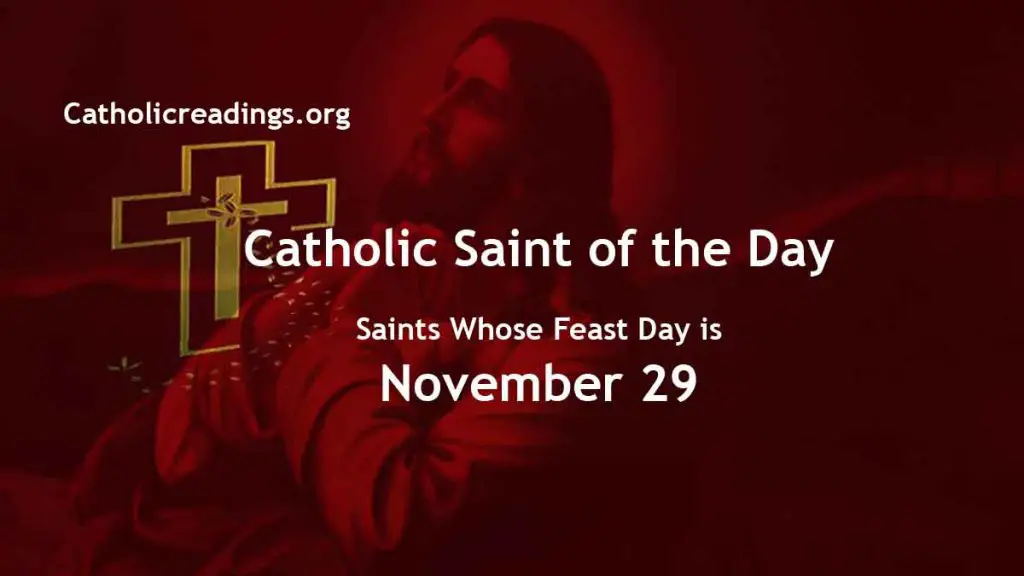 Powered By SEO Experts