Today is
Tuesday, June 6, 2023
This is the Saint of the Day list of Saints and Blesseds whose feast day falls on October 18 every year.
Blessed Burchard I of Halberstadt
Blessed Theobald of Narbonne
Saint Amabilis of Auvergne
Saint Proculus of Pozzuoli
Saint Eutychius of Pozzuoli
Blessed Domenico of Perpignano
Blessed Alfredo Almunia López-Teruel
Saint Acutius of Pozzuoli
Saint Monon of Nassogne
Saint Gwen of Tagarth
Saint Cadwaladr of Brittany
St Cadwaladr of Brittany was the spiritual student of Saint Cadoc of Llancarvan.
He helped found the monastery on the island of Morbihan, now modern-day Ile de Saint-Cado in Armorica, Brittany, France. He served as its abbot.
Saint Tryphonia of Rome
St Tryphonia of Rome was also known as Tryfonia. She was a widow and the mother of Saint Cyrilla of Rome in the third century AD. She died as a martyr in Rome, Italy. Her relics were enshrined by Pope Paul I.
Saint Asclepiades of Antioch
St Asclepiades was the Bishop of Antioch in 211 AD. Due to the trials he underwent as a bishop, he is sometimes listed as a martyr. In 217 AD, he died of natural causes.
Blessed Margherita Tornielli
Blessed Margherita Tornielli was a Poor Clare nun born in Novara, Italy.
In 1491, he died of natural causes in Novara, Italy.
Saint Julian the Hermit
St Julian was a hermit in the fourth-century with a cell near Edessa, Mesopotamia. He was also a hermit on Mount Sinai.
Saint Gwen
St Gwen was a widow who was the mother of Saint Cyby and Saint Cadfan, the sister of Saint Nonna and Aunt of Saint David of Wales.
Saint Brothen
St Brothen was born in the sixth century. He is the patron saint of Llanbrothen, Wales.
Saint Gwendoline
St Gwendoline was also known as Gwedolen, Gwynnin
Martyrs of Africa
The Martyrs of Africa are a group of Christians martyred together in 300 AD in Africa.
Their names are;
Beresus
Dasius
Faustinus
Leucius
Lucius
Martialis
Victoricus
Victrix
Viktor
Other Saints Celebrated Today
Servatius of Lairvelz
Raso Goetghebue
Lupus of Soissons
Illogan of Cornwall
Francis of Boullonay
Amabile of Rium
Catholic Saint Feast Days in October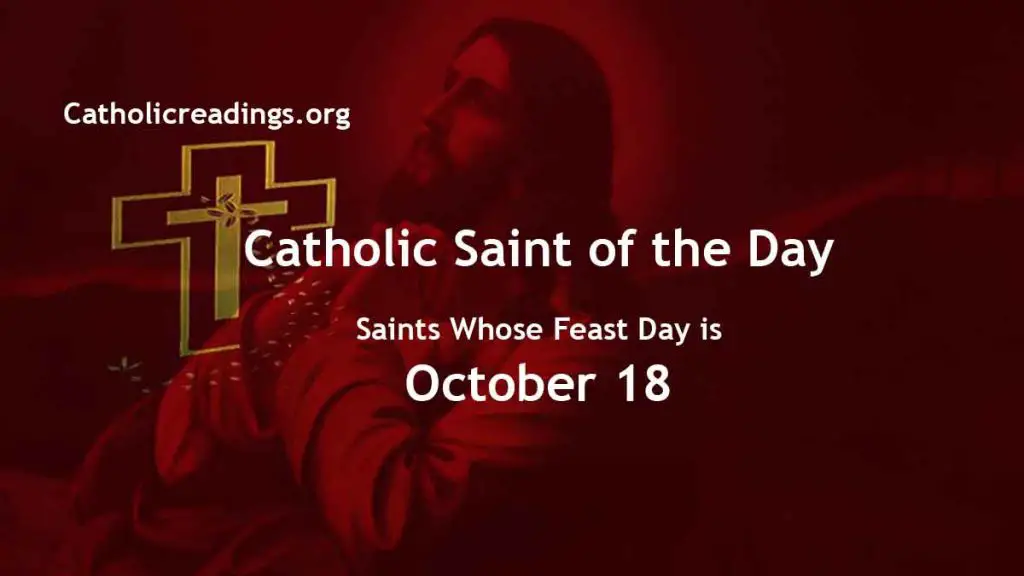 Powered By SEO Experts
Follow @ReadingCatholic