Today is
Friday, February 3, 2023
St Ultan of Péronne Profile. Born: unknown in Ireland, Europe. Worked in France, Ireland. Died: 7th century in France. Feast Day is celebrated on May 2.
The Memorial of St. Ultan of Péronne – Saint of the Day

St Ultan of Péronne Biography

Date of Birth
unknown
Country of Birth
Ireland in Europe
Matrimony/Holy Orders
Saints who were Monks
Profession
Abbot
Place of Work
France, Ireland
Date of Death
7th century
Place of Death
France
Feast Day
May 2
Beatification
 
Canonization
Pre-Congregation
Patron Saint of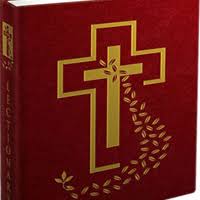 Saint's Biography
Saint Ultan of Péronne was the brother of Saint Fursey of Péronne and Saint Foillan of Fosses. He was a fellow monk with them at Burgh Castle near Yarmouth, England. St. Ultan went on a missionary to Belgium where he served as a priest in the convent of Nivelles and worked with Saint Gertrude. St. Ultan was an abbot at Fosses, Belgium, and abbot at Péronne, France.
Powered By SEO Experts
Follow @ReadingCatholic