Bl. Hugh of Bonnevaux Biography
Bl. Hugh of Bonnevaux Profile. Born: 1120 AD in France, Europe. Worked in France. Died: 1194 AD in France. Feast Day is celebrated on April 1.
The Memorial of Blessed Hugh of Bonnevaux – Saint of the Day

Bl. Hugh of Bonnevaux Biography, Feast Day, Date of Birth, Country of Birth, Profession, Place of Work, Date of Death, Place of Death, Beatification Date, Canonization Date

Date of Birth
1120 AD
Country of Birth
France of Europe
Matrimony/Holy Orders
Blesseds who were Not Married
Profession
Monk
Place of Work
France
Date of Death
1194 AD
Place of Death
France
Feast Day
April 1
Beatification
Beatified by Pope Saint Pius X on December 9
Canonization
Canonized by Pre-Congregation
Patron Saint of
diocese of Valence, France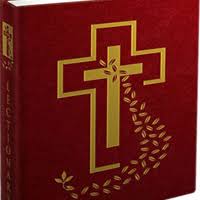 Blessed's Biography
Blessed Hugh of Bonnevaux born in 1120 AD. He joined Cistercian Bendictine monk in 1138. Blessed Hugh of Bonnevaux went to Monk at Bonnevaux Abbey in 1169 where today a school in named after him. His family was completely opposed for him to become a priest.
Hugo had a deep spiritual insight, and was gifted with special abilities, such as prophecy and exorcism.
Death
Hugo died in 1194 and was buried in the church in Bonnevaux. His grave became a pivotal target and a number of miracles were reported to have occurred there.
Follow @ReadingCatholic