Today is
Thursday, February 2, 2023
Blessed William Tirry was a Roman Catholic Priest born in 1608 in Cork, Ireland, and died as a martyr on May 12 1654 in Ireland. Feast Day is celebrated on May 12 every year in the Catholic Church.
Blessed William Tirry Biography

 
Date of Birth
1608
Place of Birth
Cork, Ireland
Profession
Priest, Monk
Place of Work
Ireland
Date of Death
May 12 1654
Place of Death
Ireland
Feast Day
May 12
Beatification
Beatified by Pope John Paul II on September 27 1992 in Rome, Italy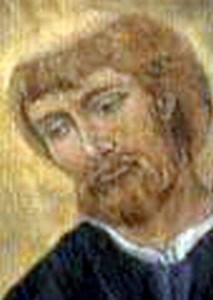 Blessed William Tirry Life History
Blessed William Tirry was the son of John and Joan Tirry. He studied in Valladolid, Spain and Paris, France and later became an Augustinian priest. In 1654 he returned to Ireland and worked for many years as a secretary for his uncle, the bishop of Cork. He was assigned to Fethard, Tipperary in 1654. March 25, 1654, he was arrested and condemned to death for his crime of being a priest. One of the Irish Martyrs. He was hanged on May 2, 1654, in Clonmel, Ireland.
Veneration
Blessed Tirry was venerated by Pope John Paul II on July 6, 1991.
Feast Day
Feast Day is celebrated on May 12 every year in the Catholic Church
Powered By SEO Experts
Follow @ReadingCatholic