Today is
Sunday, June 4, 2023
Prayer for Courage: God Our Father, I have woken up this morning and felt very weak, weary, and tired. I don't have the courage, strength and zeal to work today. My enthusiasm is fading away. But Lord God, I don't want to give up just yet. I want to continue serving You through the work of my hands. Lord God, You are my provider, my protector, and my refuge. Hear my cry this morning and take away this weakness, anxiety, and weariness in me and fill me with Your strength and courage.
Help me to be confident that as I will be serving You today, what I will ask for I will get, anything I seek in Your name I will find, and any door I knock today will be opened for me. Lord God, please open doors of opportunity in my life and give me the courage to do whatever needs to be done.
Dear Lord, lead, guide, and show me your ways so that I don't force issues according to my own understanding but according to Your Holy will. Give me a cheerful spirit when things don't happen according to my wish. In Jesus' name, I pray and believe. Amen.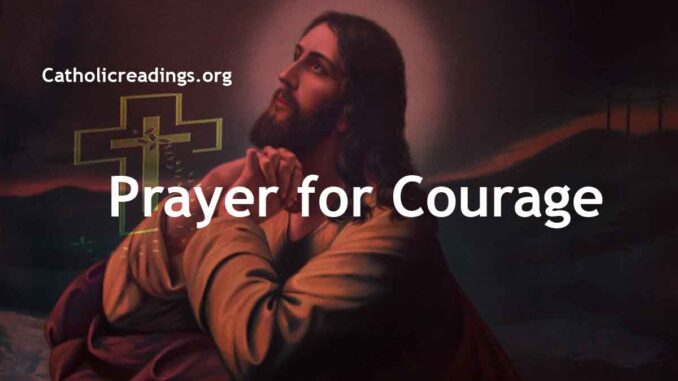 Powered By SEO Experts
Follow @ReadingCatholic