Today is
Sunday, October 1, 2023
September 7 2023: Bible Verse of the Day – Thursday of the Twenty-second Week in Ordinary Time, Friday in the Octave of Easter, Third Sunday of Easter Year C, Fifth Sunday in Ordinary Time Year C – Put into Deep Water and Lower Your Nets – John 21:1-14, Luke 5:1-11
After he had finished speaking, he said to Simon, "Put into Deep Water and Lower Your Nets for a catch." Simon said in reply, "Master, we have worked hard all night and have caught nothing, but at your command, I will lower the nets." When they had done this, they caught a great number of fish and their nets were tearing. John 21:1-14, Luke 5:1-11
Catholic Readings for Today
Thursday of the Twenty-second Week in Ordinary Time, Year 1
Thursday of the Twenty-second Week in Ordinary Time, Year 2
Friday in the Octave of Easter
Third Sunday of Easter, Year C
Fifth Sunday in Ordinary Time, Year C
Today's Bible Verse of the Day Reflections
The line "Put out into deep water" is a command that Jesus gives to his disciples when He revealed Himself at the Sea of Tiberias.
At first glance, it may seem like a simple instruction to go out further into the sea in order to catch more fish. However, as with many of Jesus' teachings, there is a deeper meaning to this phrase that has relevance beyond the immediate context of the story.
One possible interpretation is that Jesus is urging his disciples to take risks and venture out into unfamiliar territory.
To begin with, it is significant to mention that the Apostles had been fishing throughout the night but had not caught anything.
They were probably feeling disappointed with their lack of success and were not eager to continue fishing.
However, Jesus instructs Simon to cast the net again and despite their initial reservations, they follow his directions. The outcome is that they end up catching more fish than they expected or could even manage.
By going out into deeper water, they were taking a risk and trusting that Jesus knew what he was talking about.
Similarly, in our own lives, we may need to take risks and step out of our comfort zones in order to achieve our goals and fulfill our purpose.
However, there is one symbolic meaning that we must not overlook, which is when Jesus instructs Simon to venture out into the "deep" water. What is the significance of this command?
This passage goes beyond the physical act of catching fish and instead emphasizes the spiritual mission of spreading the Word of God and evangelizing souls.
The symbolic meaning of venturing into the deep water highlights the necessity of complete dedication and commitment to fulfilling this mission.
To effectively evangelize and spread God's message, we must be fully committed and all-in, ready to take risks and step into the unknown.
By actively listening to God's word and wholeheartedly committing ourselves to His will, we can expect to see an abundance of souls brought to Him.
This "catch" of souls may come unexpectedly and at a time we do not anticipate, but it will be undeniably the work of God.
Consider what might have happened if Simon had simply laughed off Jesus' instruction and replied, "I'm finished fishing for the day, maybe tomorrow, Lord."
Had he responded in this way, he would never have been blessed with such an abundant catch. Similarly, if we neglect to listen to God's voice in our lives and ignore His radical commands, we will miss out on the ways He desires to use us.
Today, take some time to reflect on your willingness to follow the voice of the Savior. Are you open to saying "Yes" to Him in all things?
Are you willing to radically follow the direction He gives you, even if it may seem risky or unfamiliar? Remember that if you do so, you will be amazed at the ways in which He works in your life.
Trust in His guidance and remain open to His direction, and you will find yourself blessed beyond measure.
Let us pray: Dear Lord, I long to step out of my comfort zone, then put out into deep water, and wholeheartedly engage in evangelization as You have called me to. Please guide me to be obedient in all circumstances. Amen.
Short Story
There was a young man named Michael who had always felt a strong calling to become a priest. He had grown up in a very religious family and had always been fascinated by the teachings of the church.
Michael was a very pious young man, and he spent much of his time studying scripture and praying.
However, Michael faced a significant challenge. He was the only son of a single mother, and she was not keen on him becoming a priest.
Michael's mother was a hard-working woman who had struggled to provide for her son on her own. She believed that if Michael became a priest, she would lose him forever.
Despite his mother's wishes, Michael continued to feel a strong calling to become a priest. He knew that this was his purpose in life, and he couldn't ignore it. Michael believed that he had been chosen by God to serve the church and the people.
Michael's pious life attracted many people, who were impressed by his dedication and devotion to God. People from all over the village would come to him for advice, and Michael was always happy to help them.
Despite this, Michael's mother continued to discourage him from joining the seminary. She believed that he would be better off finding a career that would allow him to support himself and his family.
However, Michael knew that he could not ignore his calling. He felt that he needed to follow his heart and become a priest, no matter what the cost.
He was motivated by Jesus' words that "Put into Deep Water and Lower Your Nets for a catch." He felt that he needed to cast his nets deeper and catch souls for Jesus Christ. So, he decided to join the seminary, against his mother's wishes.
Michael's mother was very upset when she found out that he had joined the seminary. She felt betrayed and hurt that her only son had chosen a life that would take him away from her.
But Michael remained steadfast in his decision. He knew that it was the right thing to do, and he believed that his calling was from God and he had to obey God's command. He was also very sure that God would help him through any challenges he might face.
Over time, Michael's mother began to see the positive changes in her son. She saw how happy and fulfilled he was in his new life, and she began to understand why he had made the decision to become a priest.
Michael worked hard in the seminary, and he was eventually ordained as a priest. He continued to serve God and the people with all his heart, and he became a beloved figure in the community.
Michael's mother was proud of her son and grateful for the sacrifices he had made to follow his calling. She realized that Michael's happiness and fulfillment were worth more than anything else.
In the end, Michael's decision to become a priest had not only fulfilled his own purpose in life, but it had also brought him and his mother closer together. Together, they found peace and contentment in knowing that they were both doing what was right for them.
Bible Verse of the Day in Pictures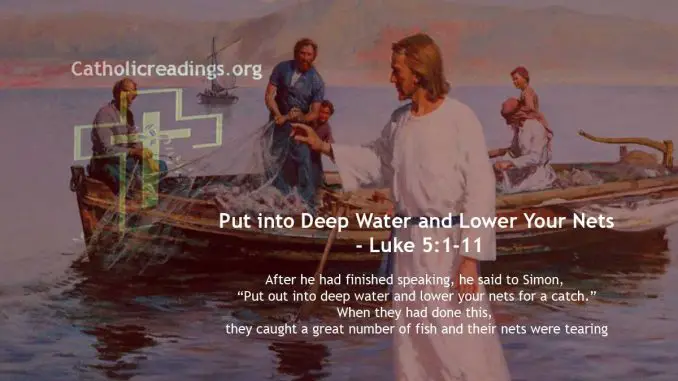 Related Links
Powered By SEO Experts
Follow @ReadingCatholic