Today is
Thursday, September 28, 2023
St. Mennas of Santomenna Biography
Saint Mennas of Santomenna Profile. Born: N/A in Turkey, Europe. Worked in Italy. Died: N/A in N/A. Feast Day is celebrated on November 11.
The Memorial of Saint Mennas of Santomenna – Saint of the Day

St. Mennas of Santomenna Biography, Feast Day, Date of Birth, Country of Birth, Profession, Place of Work, Date of Death, Place of Death, Beatification Date, Canonization Date

Date of Birth
N/A
Country of Birth
Turkey in Europe
Matrimony/Holy Orders
Saints who were Monks
Profession
Missionary
Place of Work
Italy
Date of Death
N/A
Place of Death
N/A
Feast Day
November 11
Beatification
Beatified by N/A
Canonization
Canonized by Pre-Congregation
Patron Saint of
Santomenna, Italy
St. Mennas of Santomenna Biography
St. Mennas of Santomenna was a 6th Century hermit in Santomenna, Abruzzi, Italy. No other information about him has survived.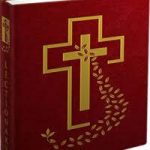 Follow @ReadingCatholic