This is the Saint of the Day list of Saints and Blesseds whose feast day falls on April 14 every year.
Saint Peter Gonzales
Blessed Lucien Botovasoa
Saint Lydwina of Schiedam
Saint Benezet the Bridge Builder
Saint Valerian of Trastevere
Saint Thomaides of Alexandria
Saint Tiburtius of Rome
Saint Bernard of Tiron
Saint Eustace of Vilna
Saint John of Vilna
Saint Abundius the Sacristan
Saint John of Montemarano
Blessed Hadewych
Saint Ardalion the Actor
St. Ardalion the Actor was an actor who specialized in mocking Christianity, and who was very popular with pagan audiences. One day during a performance in Asia Minor he suddenly announced that he had converted and was now a Christian. He died as a martyr after been burned alive in the year 300 in Asia Minor.
Saint Antony of Vilna
St. Antony of Vilna was also known as Antona. He was an official at the court of the grand Duke of Lithuania. Together with St. John of Vilna and St. Eustace of Vilna, they were martyred for refusing to eat meat on a day of abstinence. He was crucified in 1342 and is the patron for Vilna, Lithuania.
Saint Lambert of Lyon
St. Lambert of Lyon was born in northern France. He was raised in the court of Clotaire III and was a Benedictine monk at Fontenelle Abbey. He worked with St. Wandrille. He served as an abbot of Fontenelle in 666, and a bishop of Lyon, France in 678. He died in the year 688.
Saint Tassach of Raholp
St. Tassach of Raholp was also known as Asicus, Asaco, Asico or Tassac. He was an early spiritual student of St. Patrick and the first bishop of Raholp, Ireland. He died in 495AD.
Saint Fronto of Nitria
St. Fronto of Nitria was a hermit, monk and an abbot of a group of monks in the Nitria Desert in Egypt. He died in the late 2nd century in Egypt.
Saint Domnina of Terni
St. Domnina of Terni was a consecrated virgin martyr. She died in 200AD in Terni, Italy.
Saint Maximus of Rome
St. Maximus of Rome was a third century martyr who died in Rome, Italy.
Other Saints Celebrated Today
Valeriano of Cumiana
Tomaide of Alexandria
Philip of Vercelli
Martyrs of Antioch
Isabella Calduch Rivra
Alfonso of Seville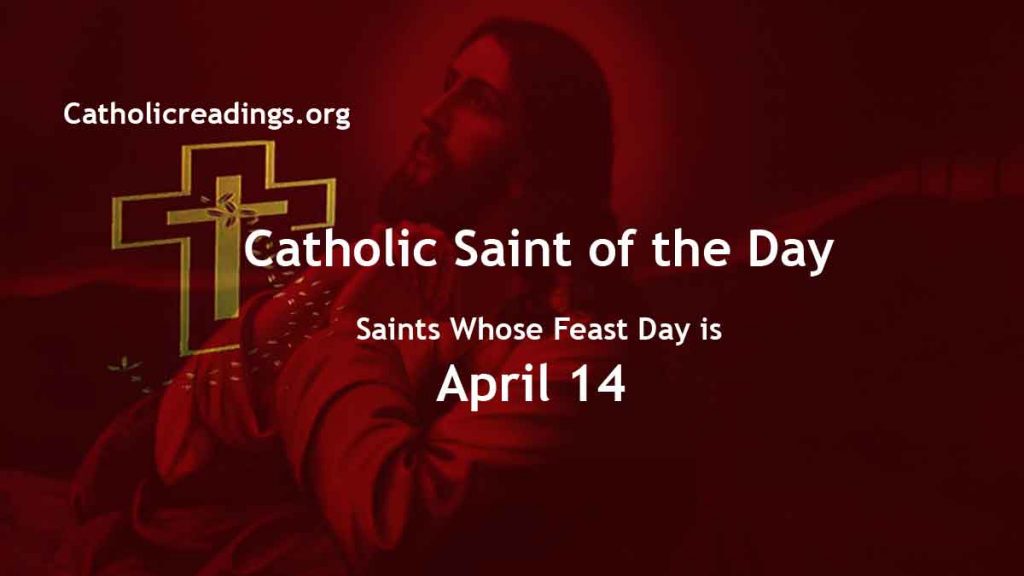 Powered By SEO Experts
Follow @ReadingCatholic