Today is
Friday, June 2, 2023
This is the Saint of the Day list of Saints and Blesseds whose feast day falls on September 17 every year.
Saint Zygmunt Szcesny Felinski
Blessed Leonella Sgorbati
Saint Lambert of Maastricht
Blessed Stanislaw of Jesus and Mary
Saint Peter Arbues
Saint Columba of Cordova
Saint Emmanuel Nguyen Van Trieu
Blessed Zygmunt Sajna
Saint Satyrus of Milan
Stigmata of Saint Francis of Assisi
Saint Rodingus
Saint Narcissus of Rome
St Narcissus owned a house in Rome, Italy that was used by Saint Lawrence of Rome to distribute alms to the poor after Lawrence had miraculously cured his blindness. He died as a martyr in 260 AD.
Saint Uni of Bremen
St Uni of Bremen was also known as Huno, Unni or Unno. He was a monk at New Corvey Abbey and later the Archbishop of Bremen-Hamburg, Germany in 917 AD. He evangelized Sweden and Denmark and later on died in Birka, Sweden in 936 AD.
Saint Justin of Rome
St Justin of Rome was a priest. In 259 AD, he was martyred in Rome, Italy for giving Christian burial to the bodies of martyrs. His relics were translated to Frisingen, Germany.
Saint Theodora
St Theodora was a wealthy member of the imperial Roman nobility. To support fellow Christians she spent majorly from her wealth during the persecutions of Diocletian. He died as a martyr in 305 AD.
Saint Agathoclia
St Agathoclia was a Christian slave of a non-Christian master. She was tortured, tried, mutilated and martyred for her faith. She is the patron saint of Aragon, Spain.
Saint Flocellus
St Flocellus was a young man who was tortured and thrown to wild animals and died as a martyr in the 2nd century at Autun, France during the persecutions of Marcus Aurelius.
Saint Brogan of Ross Tuirc
St Brogan of Ross Tuirc was an abbot of Ross Tuirc, Ossory, Ireland in the seventh century. He is the author of a hymn to Saint Brigid.
Saint Crescendo of Rome
St Crescendo of Rome was also known as Crescentio. She died as a martyr in 260 AD.
Saint Socrates
St Socrates was an early martyr venerated in England.
Saint Stephen
Saint Stephen was an early martyr venerated in England.
Martyrs of the Spanish Civil War
These are the names of some of the thousands of people were murdered from 1934 to 1939, during the anti-Catholic persecutions of the Spanish Civil War.
Their names are;
Blessed Timoteo Valero Pérez
Blessed Juan Ventura Solsona
Blessed Álvaro Santos Cejudo Moreno Chocano
Other Saints Celebrated Today
Reginald of Mélinais
Peter of Liege
Francis Mary of Camporosso
Cherubino Testa of Avigliana
Camilla of Carcassonne
Badurad of Paderborn
Antonio Morell
Andoletus of Liege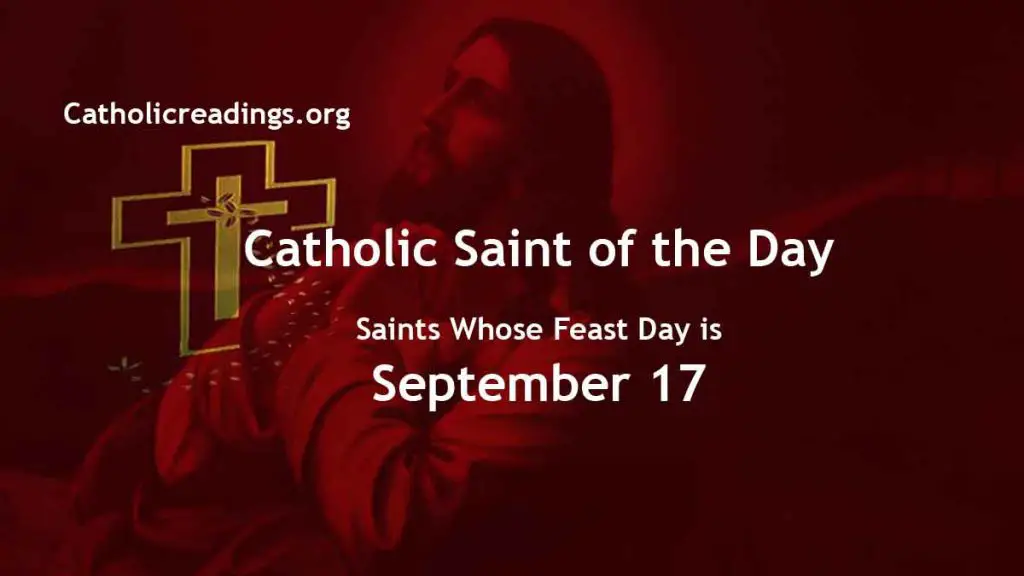 Powered By SEO Experts
Follow @ReadingCatholic