Today is
Saturday, April 1, 2023
St. Peter Chanel Biography
St. Peter Chanel Profile. Born: 12 July 1803 in France, Europe. Worked in France. Died: 28 April 1841 in France. Feast Day is celebrated on April 28.
St Peter Chanel, Priest Biography

Date of Birth
July 12 1803
Country of Birth
France in Europe
Matrimony/Holy Orders
Saints who were Priests
Profession
Christian missionary, Priest
Place of Work
France
Date of Death
April 28 1841
Place of Death
France
Feast Day
April 28
Beatification
Beatified by Pope Leo XIII on November 17 1889
Canonization
Canonized by Pope Pius XII on June 12 1954
Patron Saint of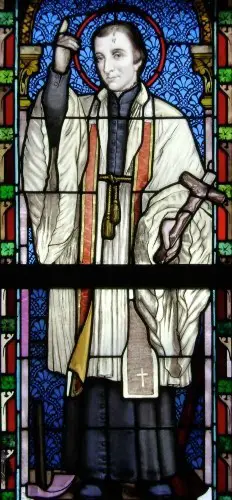 Saint's Biography
Saint Peter Chanel was born on July 12, 1803 in a peasant family in France. He was the fifth of eight children and worked as a shepherd for his father's sheep from the age of seven.
Because of his unusual intelligence and piety, Peter was discovered by his parish priest who was given parental permission to teach the boy at the little Latin school.
Peter joined the Meximieux seminar. Peter was assigned to Crozet, a parish in decline; he turned it around, in part because of his ministry to the sick, and brought a spiritual revival.
Powered By SEO Experts
Follow @ReadingCatholic